If you love beaches and beer then Ventura County Coast is the place to visit – and bring your friends!
From the Mosaic Pale Ale at Institution Ale Company to the Oatmeal Stout at Red Tandem Brewery, Ventura County Coast's growing craft brew scene has a pint for every beer enthusiast.
Here are the top Ventura County Coast breweries featuring some of our favorite local craft beers.
Red Tandem Brewery
C-Hag is the flagship IPA at Red Tandem Brewery; many patrons report that they are simply unable to enjoy lesser IPAs after enjoying a pint of Sea Hag.  This IPA is named for its hops bill, which includes most every commercially available hop that starts with the letter 'C', plus Warrior and Amarillo hops. 5 total hop additions throughout the brewing and fermenting processes give rise to her wonderful  balanced complexity.
PC: Red Tandem
Leashless Brewing
Leashless Brewing is a certified organic brewery in Downtown Ventura that is rooted in the concept of being an environmentally-conscious and sustainably-minded company. The brewery, tasting room and parking lot are smoke-free and styrofoam-free to help reduce pollution along the coasts.
📷: @leashlessbrewing
Casa Agria Specialty Ales
Casa Agria Specialty Ales is located in the heart of Ventura County Coast farmland in Oxnard, CA. They are a boutique brewery that focuses on mixed fermentation farmhouse style ales, barrel-aged wild ales, and Northeast style India pale ales.
📷: @casa_agria
Barrelhouse 101
Barrelhouse 101 in Ventura is a premier tap house featuring 101 draft and craft beers, a full bar, wine, and gourmet pub fare serving up German pretzels and short rib poutine.
📷: @shopaholicdb
Topa Topa Brewing Company
Topa Topa Brewing Company  is located in the Topa Topa mountain range in the seaside town of Ventura just off the 101 highway northwest of Los Angeles. Surrounded by inspiring friends, farms, mountains, and surf, beer-lovers can choose from 16 rotating taps of hand-crafted beers.
📷: @topatopabrewingco
Institution Ale Company
Institution Ale Company in Camarillo features a rotating selection of beers from the source, to freshly baked flatbread pizzas and soft pretzels from their kitchen. They proudly brew a variety of American ales that are flavorful, modern interpretations of traditional styles.
📷: @instutionales
The Anacapa Brewing Company
The Anacapa Brewing Company  focuses on bringing the people of Ventura County Coast the finest hand-crafted ales and lagers. Whether you're in a suit and tie or shorts and flip-flops, you will always feel welcomed by the friendly staff.
📷: @anacapabrewco
Poseidon Brewing Company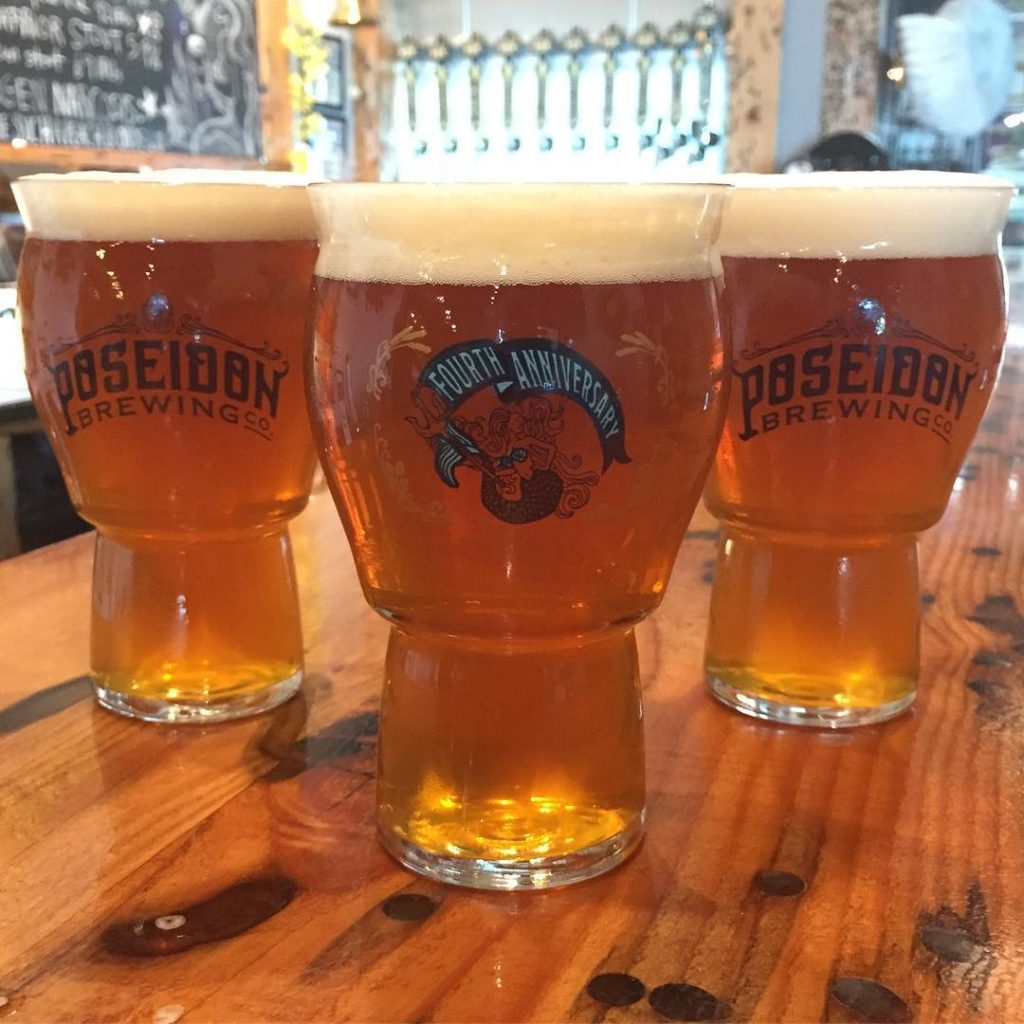 Poseidon Brewing Company  in Ventura has a great variety of beers to drink in a relaxed, cozy and comfortable atmosphere. We recommend trying their top-selling Grapefruit IPA or the Hardhat Honey Kölsch.
📷: @poseidonbrewingco
10. Ventura Coast Brew Co.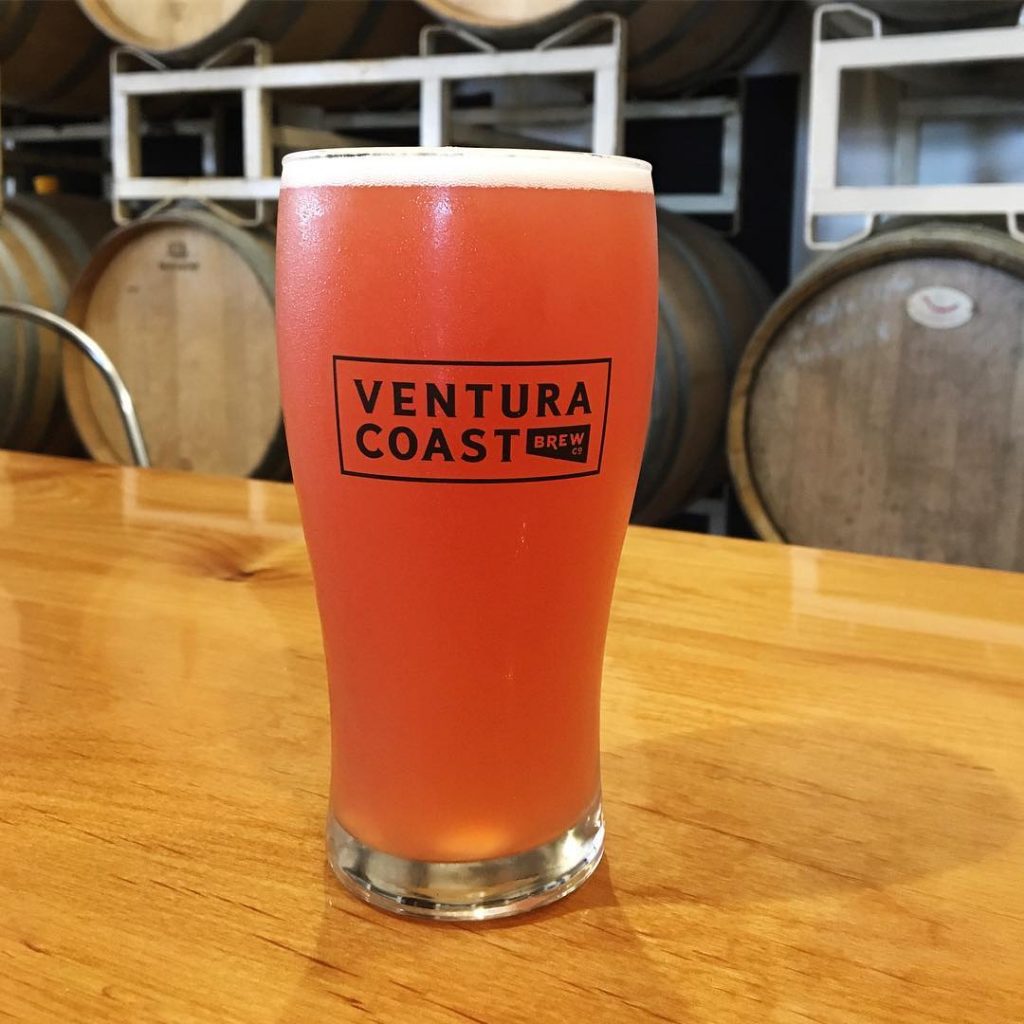 Ventura Coast Brew Co focuses on high quality, and approachable beer styles to appeal to craft beer novices and experts alike. They love to promote the craft beer culture in Ventura County and feature a new experimental beer tapped every Thursday for one day only. 📷: @vcbcbeer
Flat Fish Brewing Company is an extension of the team that created the Cantara Cellars winery in 2005. In January 2018, Flat Fish started serving both beer and wine in one defined area and are one of the first beer and wine manufacturers allowed to operate in this manner. PC: Flat Fish Brewing Company
With so many great places to explore, you are going to want to stay a while. Click here for the complete list of hotels and other places to stay in Ventura County Coast!