Thinking about taking a family trip with the kids, parents, and grandparents? There are plenty of great activities suitable for all ages just north of Los Angeles and south of Santa Barbara in Ventura County Coast.  Here are 9 fun activities to do with the entire family in Port Hueneme, Camarillo, Oxnard, and Ventura!
1. Channel Islands Wildlife Cruise
Enjoy a three-hour adventure on a narrated cruise along the north shore of Anacapa Island on the Channel Islands Wildlife Cruise with Island Packers. There are sightings of sea lions, seals, dolphins, whales, island birds, a historic lighthouse, caves, and more. Wildlife sightings are dependant on the season, be sure to ask Island Packers representatives on what you're likely to see during your cruise. Boats can be accessed through both Channel Islands Harbor and Ventura Harbor Village. Don't forget to bring your camera!  
📷: @islandpackers
2. Ventura Harbor Village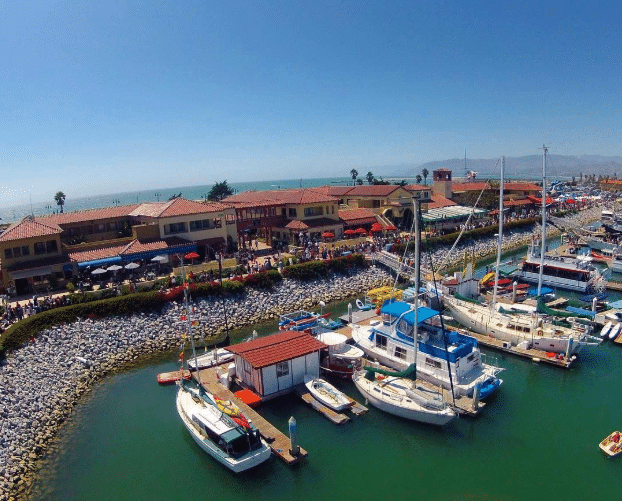 There is plenty to do at Ventura Harbor Village to keep the whole family entertained all day. Get out on the water by a Duffy Boat or paddle boats. The harbor village also has a great selection of boutique shops, art galleries, many dining options where families will be able to please any palate, a vintage carousel, and an arcade. Reward yourselves with an ice cream scoop (or two) from Coastal Cone as the sun goes down over the water. Plus, Surfer's Knoll – the local beach – is right across the street.
📷: @venturaharbor
3. Southern California Wing of the Commemorative Air Force
Grandparents love to take their grandkids to The Southern California Wing of the Commemorative Air Force is an all-volunteer organization in Camarillo with members from all walks of life; dedicated to preserving the history of WWII aircraft for generations to come. The CAF Ghost Squadron is more than just a collection, but to recreate, remind, and reinforce the lessons learned from the defining moments in American military aviation history.
4. Carnegie Art Museum
The Carnegie Art Museum is a non-profit museum in the City of Oxnard that was built in 1906 as one of the free public libraries funded by industrialist Andrew Carnegie. The museum is dedicated to serving the community through education with a mission of being a quality-driven, fine arts museum and a major center for arts education resources for Ventura County. The museum provides educational programs including tours, classroom presentations, adult gallery talks, lectures, and art workshops for children through adults.
📷: @themartinvasquez
5. McGrath Family Farm
Visit the McGrath Family Farm in Camarillo where U-pick your own produce! Depending on the season, you can pick tomatoes, winter squash, pumpkins, or strawberries. It's a fun and rewarding way to spend time with the extended family.
📷: @laurabear
6. Heritage Square Museum
Transport to the end of the 19th century at Heritage Square Museum in Oxnard. Every Saturday and Sunday, join the guided tour and learn about the Southern California history, architecture, and culture as interpreted through historic structures. Heritage Square is"where history comes alive!"
📷: @heritagesquaremuseum
7. Gondola Paradiso
Enjoy a sunset with the family as Gondola Paradiso takes you through the beautiful Channel Islands Harbor in Oxnard, CA in a private gondola. About four to six people can fit on a gondola and children 11 years old and younger are free, but they will have to wear a life jacket. It's a great water experience for all ages; Slow and relaxing for adults, yet entertaining enough for the kids!  
📷: @visitoxnardca
8. Seabee Museum
Established in 1947, the United States Navy Seabee Museum in Port Hueneme is the second oldest Navy museum in the Naval History and Heritage Command system. The museum collects, preserves, and exhibits artifacts related to the history of the US Navy Engineer Corps and the Naval Construction Force (aka the Seabees). They also have an interactive learning play area for kids where they can build with trucks, legos, and more!
📷: @just.j.rod
9. Fishing on Ventura Pier
Hanging out and fishing on the Ventura Pier is a great way to spend time with your friends and family. You may catch Jacksmelt, mackerel, sand sharks, a variety of crustaceans, and more!
📷: @inkspecht
With so many beautiful sites to see with the family, you're going to want to stay a while. Click here for the complete list of hotels and other places to stay in Ventura County Coast!