Stay Beachside With Us
Wide-open beaches. Epic sunsets. Perfect weather. Port Hueneme is the ideal place to discover the undiscovered, cruise along the beach, cast a line, hit the links, eat dinner as the sun sets and learn about naval history.
Hueneme Beach Festival
Date: August 2024
Place: Hueneme Beach Park
About: We invite you and your family to join us for laughs, fun in the sun, great food and music that will have you out of your seat and dancing till your feet hurt! Enjoy live music, great food, cold beer arts & crafts, rides & games and much more.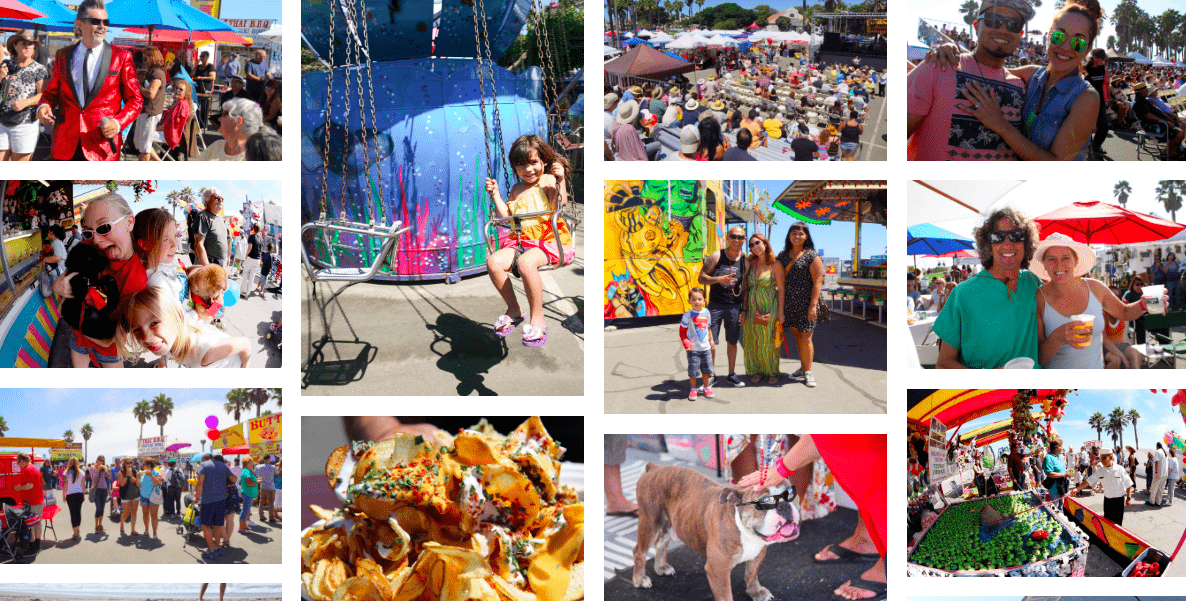 Port of Hueneme
Banana Festival
Date: September 2024
Place: Port of Hueneme

About: Indulge yourself in the world of bananas at the Port of Hueneme Banana Festival. Bring your family along for an adventure-filled day with port tours, a lively kids zone, and an enticing selection of food and banana treats, including empanadas, chocolate-covered bananas, sundaes, and more! Don't miss the thrilling Banana eating contest and see who can devour the most pies in this exciting event.
Undiscovered Coastline.
Just off the Pacific Coast Highway, this beachside community is known throughout Ventura County Coast as a peaceful place to stroll on the sand, have a picnic, or do some serious pier fishing. Which makes sense because the name Hueneme is a Spanish variation of the Chumash phrase "wene me," meaning "resting place."
Beach Cruisin'
This idyllic Southern California beach is a great getaway location for family, friends, or just yourself, and it's located walking or biking distance from most of the local hotels, so you don't have to worry about finding parking. The curving walkway along the beachfront is ideal for a relaxing ride on a bike or surrey! (Make sure to ask your hotel if they offer bike rentals or check out Wheel Fun Rentals.) A full list of walking and biking trails can be found here.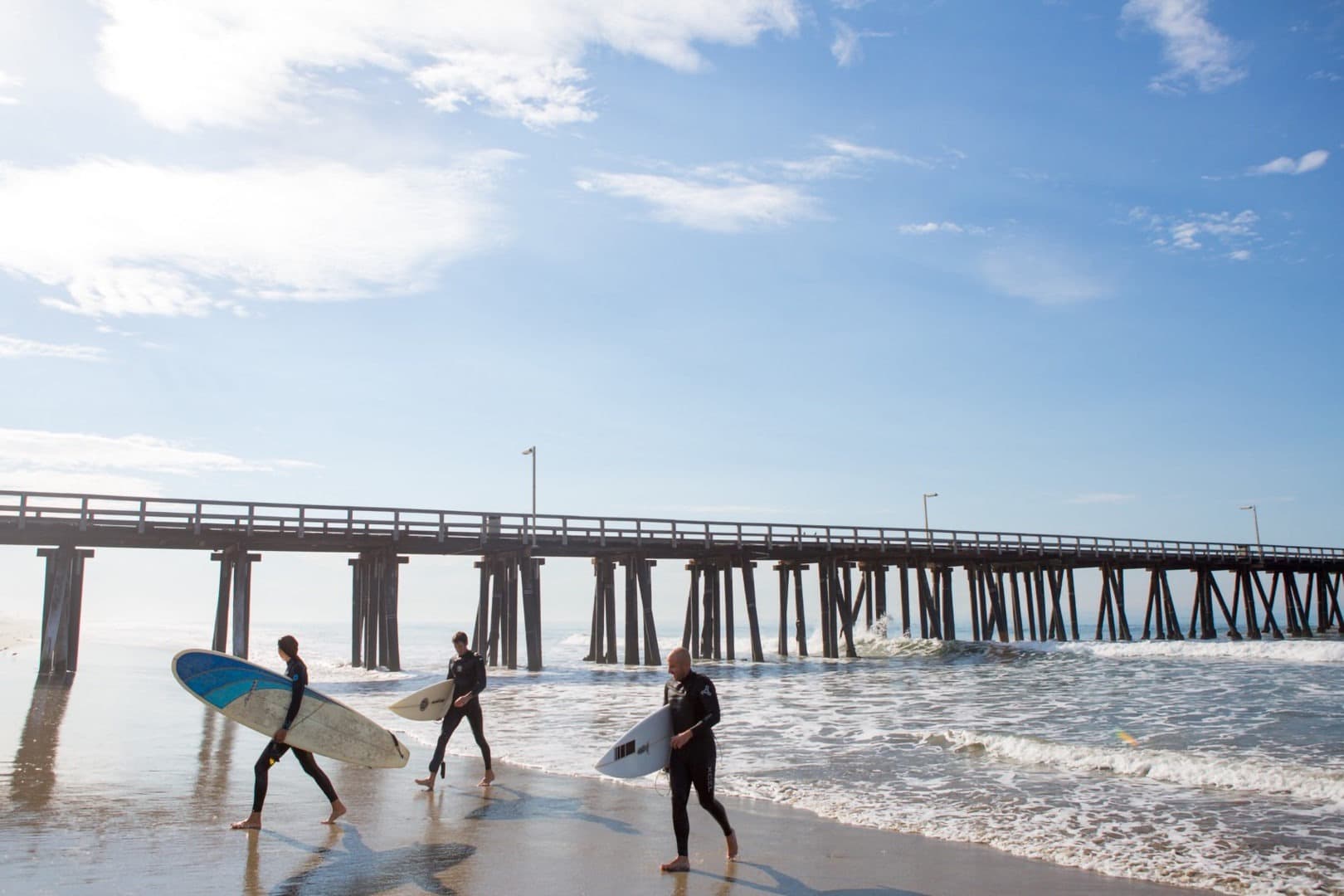 Ride the Waves.
Looking for a fun and uncrowded surf spot? Hueneme Beach Park provides decent surf conditions, especially with easterly winds. Waves break both right and left and are best at high tide. Bring your own gear or head to a local outfitter for surfboard and wetsuit rentals. Some can even set up private lessons. So pack your sunscreen and grab a board because surf's up year round at this beachside community.

Rest and Revive.
In earlier times, Port Hueneme was named Wenemu, meaning "resting place" in the native Chumash language, and it was used as a stop between fishing expeditions. The destination continues to live up to its original name all these years later. Hueneme Beach is a place to unwind and revive. Go through the flow of sunrise salutations on the beach or feel the warm breeze touch your face during a sunset meditation. There's sure to be an outdoor experience that fits your style. From heart racing bike rides to casual strolls along the lighthouse promenade walkway or a dip in the ocean, wellness takes on many forms here.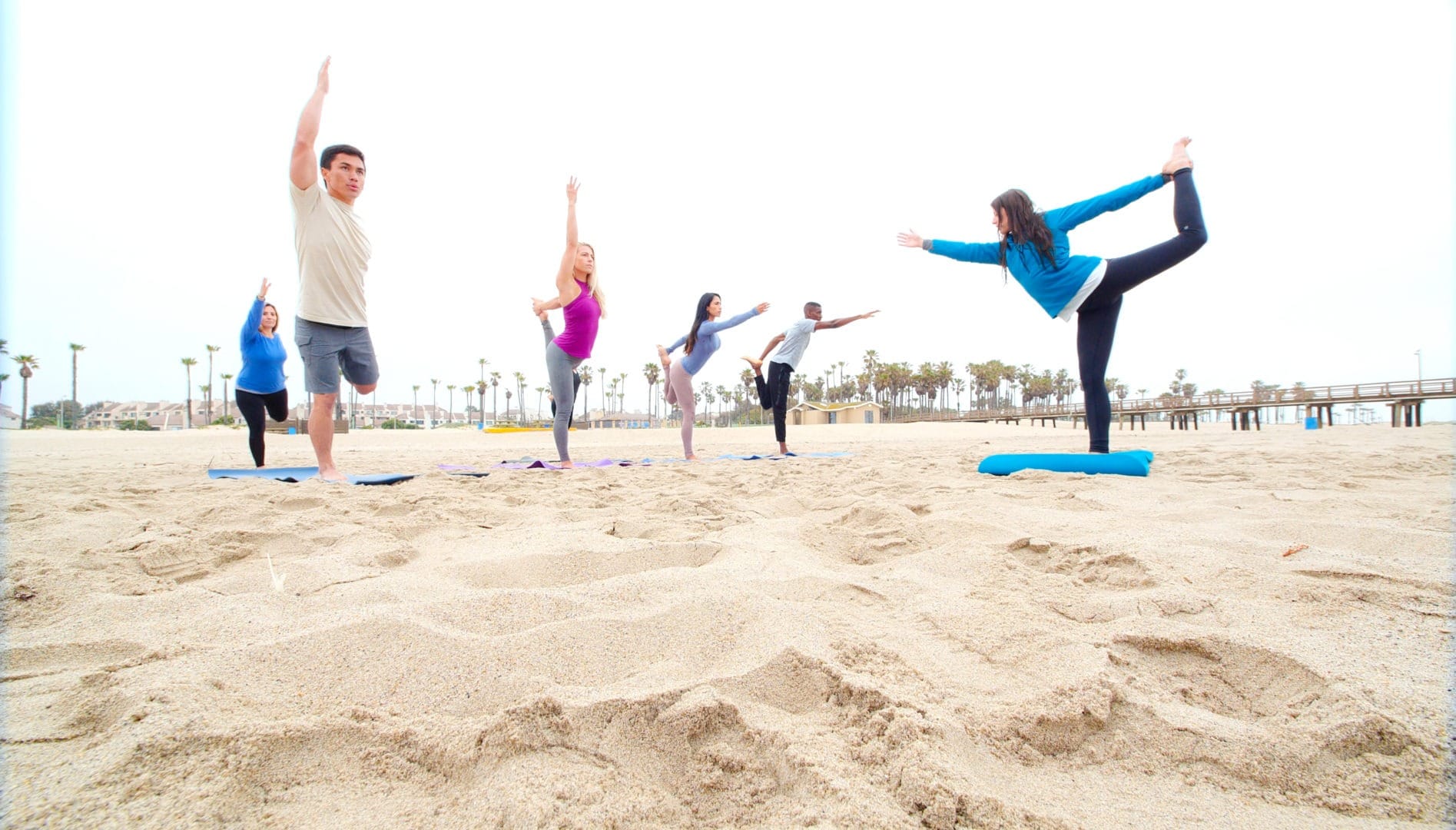 Cast a Line.
If you're itching for some good fishing, cast a line from  Hueneme Pier, where you can enjoy views of Channel Islands (including Santa Cruz and Anacapa Islands) even the occasional passing dolphin or whale. A lesser-known fact about California is that you don't need a fishing license to fish off a pier, so this is an angler's dream come true.
Hit the Links.
Switch your fishing rods for clubs and play a round or two at the NBVC Seabee Golf Course. The 18-hole course features a lighted driving range, practice putting green, locker rooms, rentals and a complete pro shop. A soft spike-only facility, the NBVC Seabee Golf course is open to the public.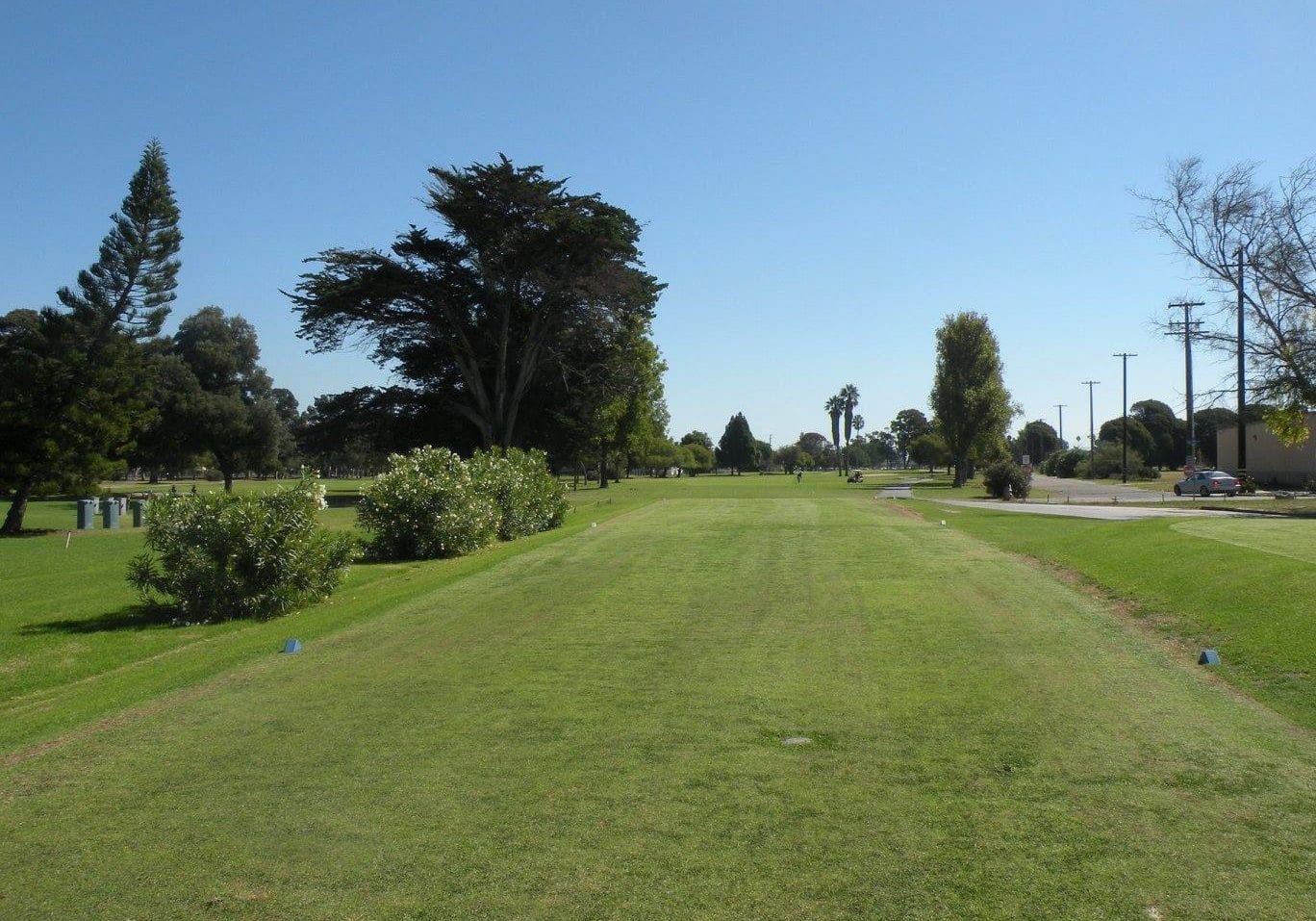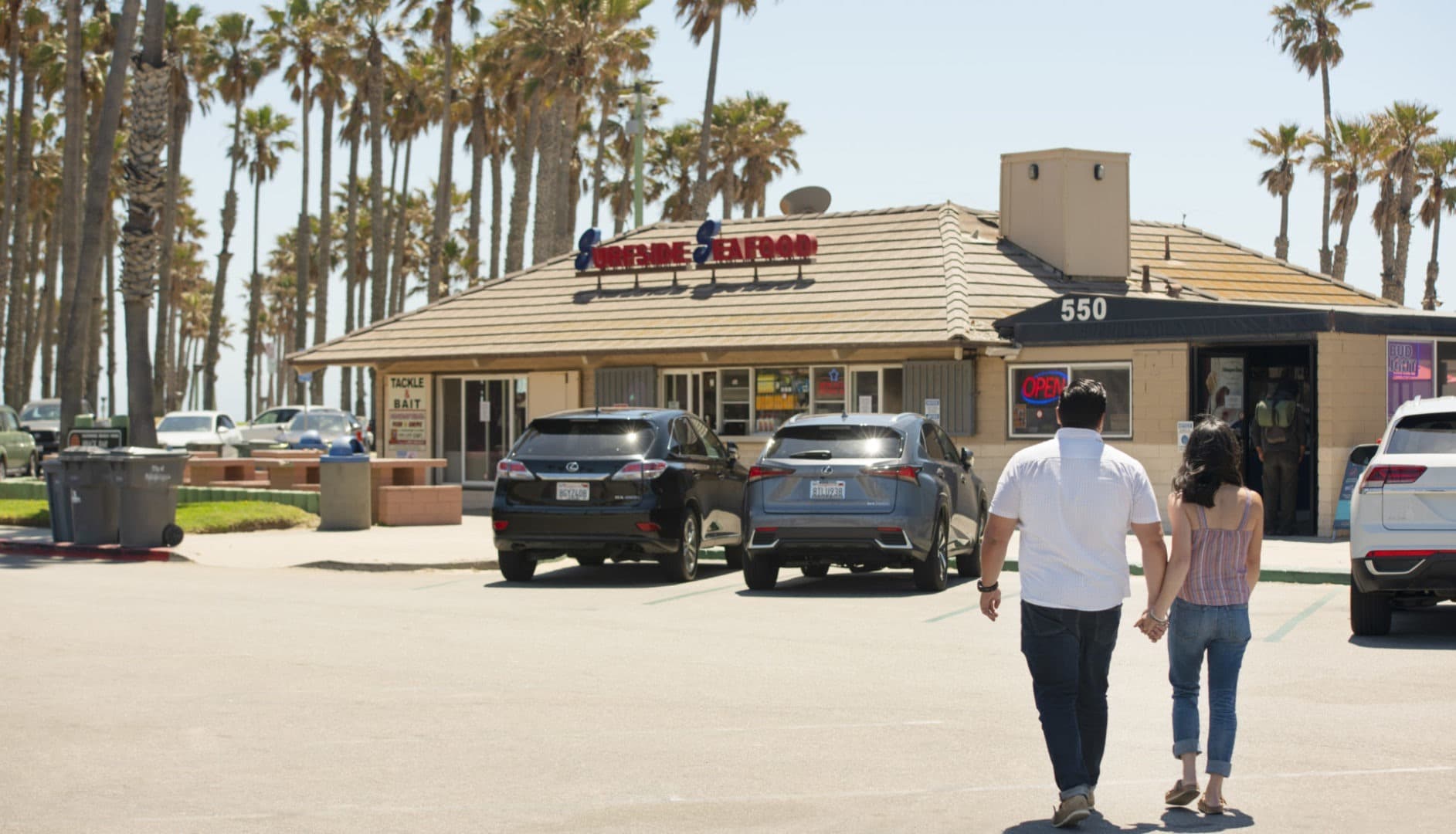 Grab Grub.
Prefer to eat beachside? Take in the scenery from the patio of Surfside Seafood, a popular local hangout with delicious food, for a serving of fresh or fried fish, shrimp, oysters, calamari and more. And if you're not craving seafood, they also have an assortment of other dishes that will suit your palate.
Hueneme Breeze
Hueneme Breeze by Eddie Zammora @TheYumYumFoodie
Bring the flavor of Hueneme home with the city's signature cocktail. The Yum Yum Foodie created an elevated Ranch Water inspired by the city with flavors that reflect the industry and culture of this beachside town. Get the recipe for this and other signature cocktails of the Ventura County Coast here.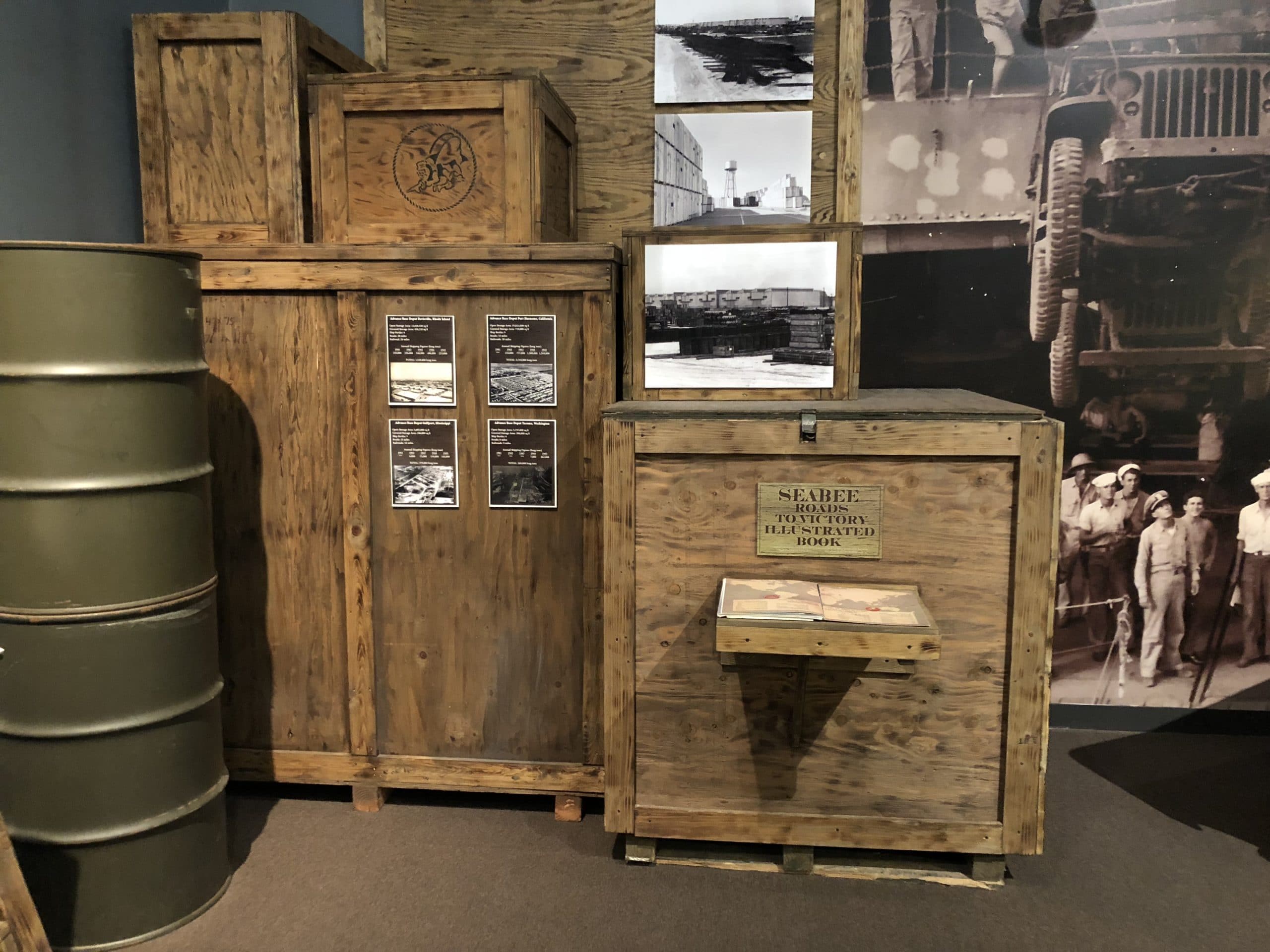 Discover history.
You can't leave Port Hueneme without seeing history up close at the U.S. Navy Seabee Museum. Located close to the Ventura County Naval Base, Seabee Museum pays homage to the work of the Civil Engineer Corps and Naval Construction Force, better known as the Seabees. The museum is free and displays photos, equipment, and memorabilia from Navy building projects at home and abroad, during peace and wartime. People of all ages will enjoy learning about our local heroes!
Stay Beachside With Us
When it comes to choosing the right hotel, you've got plenty of options with a variety of accommodations and price points.
Holiday Inn Express
350 E. Port Hueneme Rd.
Port Hueneme, CA 93041
(805) 986-5353
Seaside Inn Motel
645 E Port Hueneme Rd.
Port Hueneme, CA 93041
(805) 488-7067
America's Best Value Inn
340 E. Pleasant Valley Rd.
Port Hueneme, CA 93041
(805) 488-5555
Ventura County Coast
Love the beach?
You are going to love
Ventura County Coast!