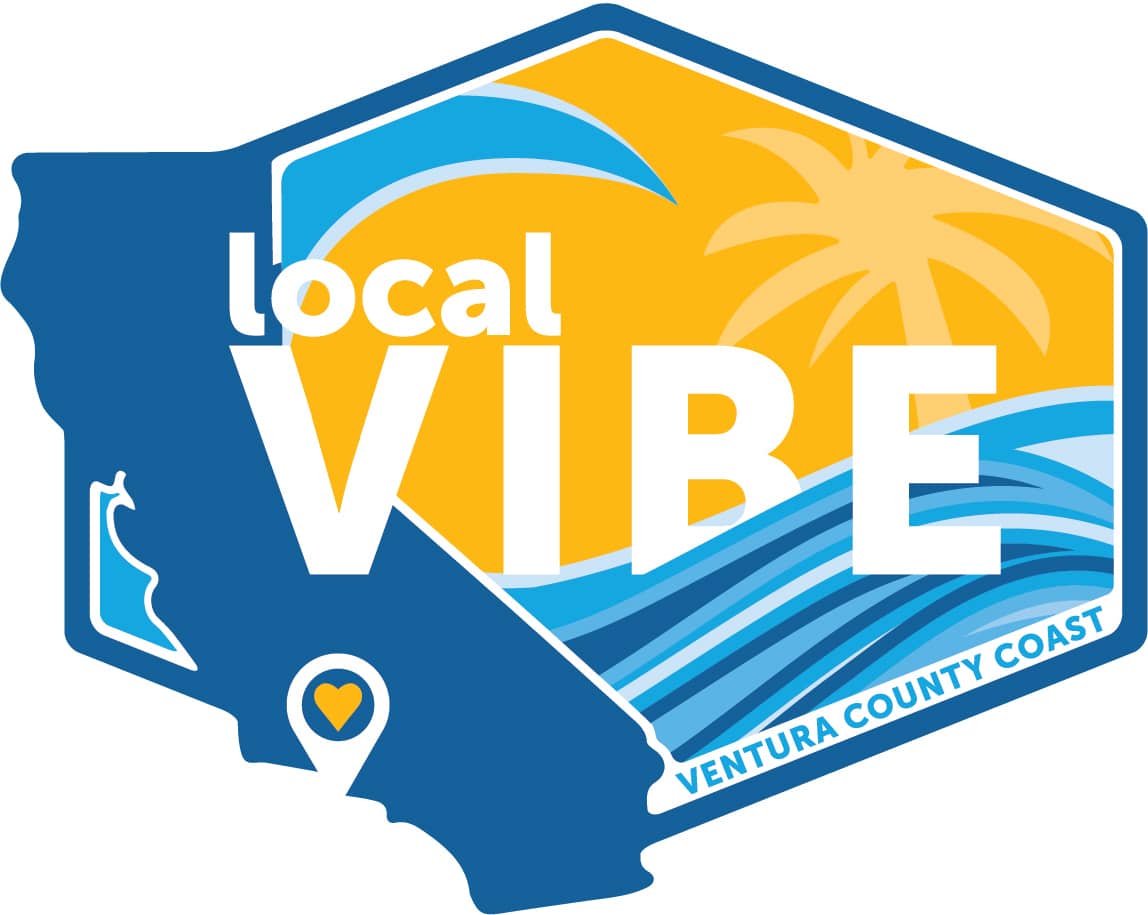 We love Ventura County Coast, but we're not the only ones! Find out what makes this area so special from people who live in the "Local Vibe" spotlight. They'll share their favorite places to eat, shop, and play as well as tips on what to bring when you visit.
Meet: Chantelle Marina Limón
Did you grow up here or end up here?I grew up in Camarillo. My grandparents with their children (including my father) moved to Camarillo on Christmas Eve, 1964 (the year the City was incorporated!). They were originally from Mexico and lived in Somis before moving to Camarillo.
Do you have a nickname? Most of my family and friends refer to me as Chanie "pronounced Shawn-ee", that's been my nickname for as long as I can remember.
Do you own a business located in Ventura County Coast? Yes. Our family owns a small business, RE/MAX Integrity, in Camarillo and I work there. My dad is my boss!
Please tell us about your business. Our business is a residential real estate brokerage. We represent buyers, sellers, and investors throughout Ventura County. We are proud that our brokerage is a designated "Miracle Office" which means that our associates make a donation to Children's Miracle Network Hospitals at the close of every escrow. Our local hospital is Children's Hospital Los Angeles (CHLA) so that is where the funds go. Thousands of children from Ventura County are treated at CHLA every year.
Why did you base your business in Ventura County Coast? Ventura County consistently ranks in the top most desirable areas to live in the country. We have a wide range of big businesses and small businesses here, we have a diverse and talented workforce made up of graduates from local colleges and universities such as CSU Channel Islands, and of course, Ventura County is known for our perfect weather.
For these reasons and more, the demand to live here is quite high. My father, Al, the broker/owner of RE/MAX Integrity, has been selling real estate in Ventura County since the 1980s. Often times, our buyers and sellers are the children of clients who Al represented twenty or thirty years ago! Many people who grew up here want to raise their families here, too.
"My favorite thing about Ventura County Coast is the people – most everyone here is friendly, caring, and supportive of the community." – Chantelle Límon
The Real Deal
What is your favorite thing about Ventura County Coast? My favorite thing about Ventura County Coast is the people – most everyone here is friendly, caring, and supportive of the community.
If someone is planning a visit to Ventura County Coast, what are five things you recommend they pack for the trip?
Sunscreen
Hiking boots
Bathing suit
A bike
A hoodie or light jacket (for night time!)
*Bonus: Bring a friend!
What is your favorite restaurant in Ventura County Coast? This is a tough question! I would have to say Toppers Pizza. When I was in elementary school, my family used to go to Toppers in Camarillo almost every Friday night. Us kids would eat pizza and play an arcade game if someone gave us a quarter.
What's the best thing on the menu? My favorite pizza is pepperoni and chopped garlic. I order that almost every time. Toppers is also known for their awesome salad bar. For beer drinkers, they also serve local brews on draft – my top pick is White Walls from Institution Ale, a brewery also located here in Camarillo.
What 5 things would you recommend someone do when visiting Ventura County Coast?
Hit the beach
Go for a hike
Go wine tasting
Shop for antiques
Visit historical destinations like the Camarillo Ranch House and the San Buenaventura Mission
Please explain your perfect day in Ventura County Coast. A perfect day in Ventura County Coast would fall on one of the longest days of the year – in June or July. During those months, we have around 15 hours of sunshine and the weather is absolutely gorgeous.
I would get up early and get outdoors, maybe start with a bike ride to Old Town Camarillo or go for a hike in the hills of Ventura. After that, I would head to the beach with a packed picnic lunch and relax while laying on the sand and watching the waves.
In the late afternoon, I would venture back into town and look for a spot to have dinner, preferably a place that offers outdoor dining. I would have dinner, enjoy a glass of wine, and then be ready for dessert! The best way to end my day would be with live music, so I would end up somewhere with a guitarist or a live band performing. I would hang out and laugh and dance until it's time to go home.
Business Information: RE/MAX Integrity
Physical Address: 1203 Flynn Rd. Ste. 210 Camarillo, CA 93012
Website: www.remaxintegrityca.com
Phone Number: (805) 482-3640