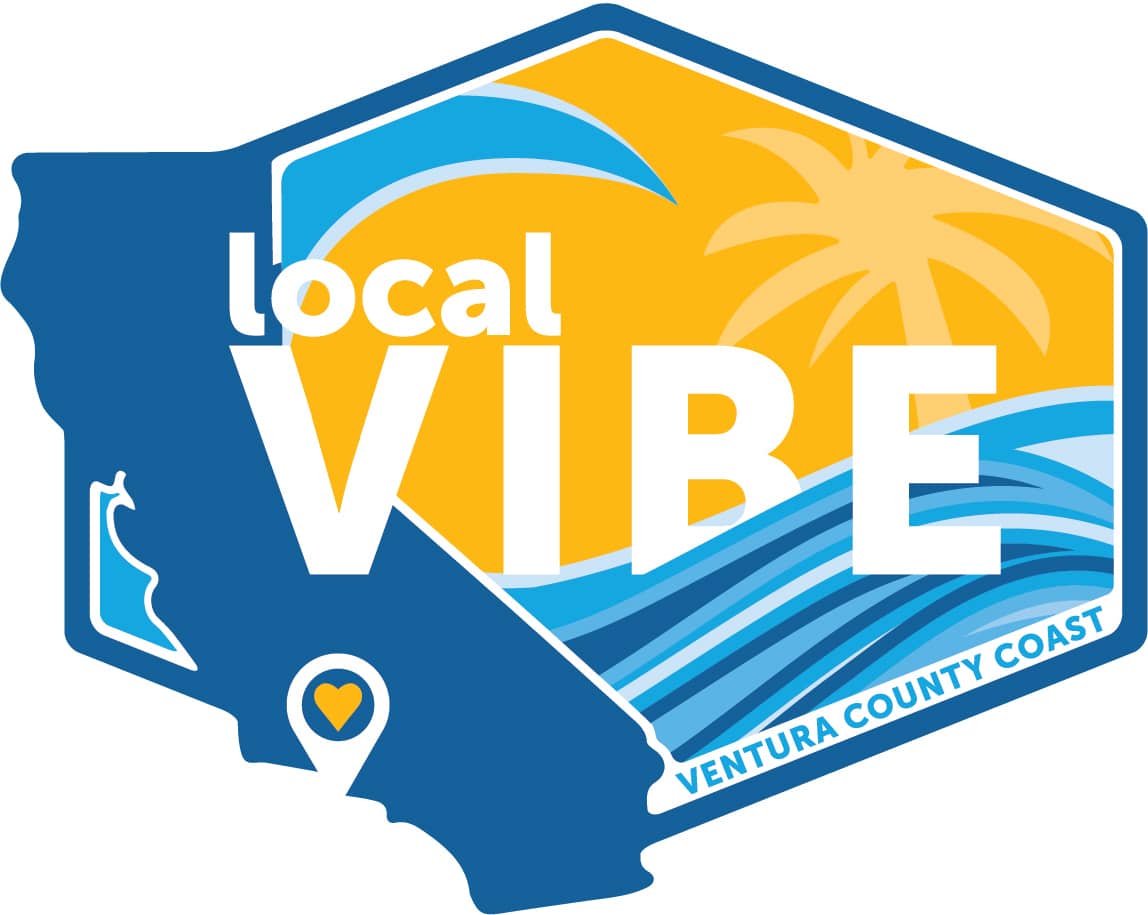 We love Ventura County Coast, but we're not the only ones! Find out what makes this area so special from the people who know it best.  Our "Local Vibe" stories provide an insider's look at the region as we learn about favorite places to eat, shop, play and explore as well as tips on what to bring when you visit.
Did you grow up here or end up here? I was born and grew up here. I have lived in Ventura off and on over the years. Most recently, I was living in Ventura from 2011 to 2015 before moving back to Oregon.
Do you own a business located in Ventura County Coast? In high school in the late nineties, I started my first real job as an artist airbrushing surfboards for Robert's Surfboards. I also started a mural business and painted dozens of private murals around Ventura County. I'm an artist, so my business moves with me wherever I go, but I still have a few local Ventura commercial clients, like Robert's Surfboards, Coastal Classics and Visit Ventura.
What is the name of your business? I own and operate a couple of art businesses and brands: Abel Arts and Abstract Pursuits.
Please tell us about your business. Abel Arts is my main art business. I paint ocean-, surf- and animal-related art that is very stylized. I sell fine art prints on my website, as well as through galleries across the United States and Japan. I also do commercial art and design projects for clients like REI, Patagonia, Reed, Billabong, Pottery Barn, Sector 9 Skateboards, Heal The Bay, Surf Aid and Save the Waves Coalition. I'm very lucky to call this my full-time job.
Abstract Pursuits is like my artist alter ego. It's a completely different vibe than Abel Arts, and it's where I get to be free and experiment with some other interests and artistic directions. Think mid-century modern with a psychedelic twist. I'm pursuing large-scale sculpture and home decor items with this brand. We sell framed art prints on bamboo paper, as well as originals, on the website.
Why did you base your business in Ventura County Coast? I had been out of college for several years, trying to make the art thing work, and while living in Portland, Oregon, I took an art director job with a startup and moved to L.A. About a year and a half later, I realized life was too short to work long hours in slacks and leather shoes on the 17th floor of a building. So I bailed and spent a few years traveling around the world hunting for waves, with a lot of time spent sailing around the South Pacific. It was a dream. But as an artist, not having dedicated space to make art was starting to get to me, and beautiful Ventura was whispering sweet nothings into my ear from across the Pacific. I ended up coming back and getting into a studio at the WAV art community, where I focused on really getting my art business off the ground. After a few years, I outgrew my space and upgraded to a giant warehouse off Market Street. Ventura has a good small town artist community and is full of creatives. It's also right in between big money art markets and opportunities like L.A. and S.F. And I have roots in Ventura County, so it made sense to buckle down and build my company there. However, I got married and moved back up to Oregon to start a family.
Did you go to school in Ventura County Coast? I used to. I attended Ventura Community College for several semesters, where I took some of the most influential art and design classes.
…beautiful Ventura was whispering sweet nothings into my ear from across the Pacific. – Erik Abel
Painting the Picture
What is your favorite thing about Ventura County Coast? As a surfer … obviously the wave options that grace the Ventura County Coast coastline are something special. Having the beautiful Channel Islands just a few miles out comes in a close second.
If someone is planning a visit to Ventura County Coast, what are five things you recommend they pack for the trip?
Beach cruiser
Surfboard
An appetite for delicious Mexican food
A thirst for delicious local craft beer
Kayak for a trip to the islands
What is your favorite restaurant in Ventura County Coast? Corrales Mexican food or Marina Sushi
What's the best thing on the menu? Breakfast burrito
What 5 things would you recommend someone do when visiting Ventura County Coast?
Surf
Take a boat out to the Channel Islands
Walk up to the Ventura cross or botanical gardens for a sunset
Grab a few rolls at Marina Sushi
Go for a boardwalk beach cruise on a bike
Please explain your perfect day in Ventura County Coast. Wake up and find some waves with some friends, maybe even at the islands, come back and ride the beach cruisers to go enjoy some sushi and some drinks, ride out to the end of the pier for sunset. Then go home and stay up to the wee hours making art. Sleep, repeat.
Business Information: Abel Arts & Abstract Pursuits