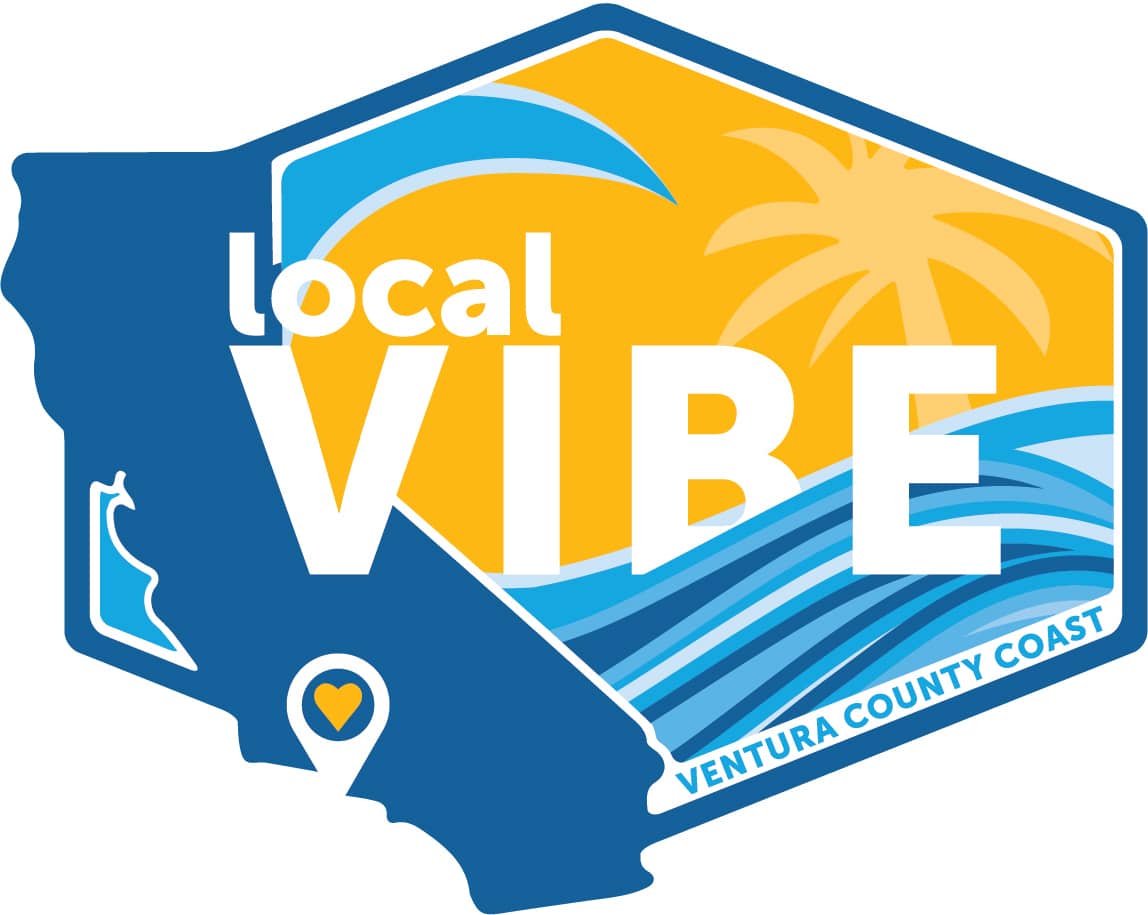 We love Ventura County Coast, but we're not the only ones! Find out what makes this area so special from the people who know it best.  Our "Local Vibe" stories provide an insider's look at the region as we learn about favorite places to eat, shop, play and explore as well as tips on what to bring when you visit.
Do you have a nickname? Farmer Mike!
Did you grow up here or end up here? Yes! Born and raised in Ventura County, mostly along the 101 Corridor. I was born at Community Memorial Hospital in Ventura, raised in Oxnard, and now I'm farming in Camarillo! I love the county and know it well.
Do you own a business located in Ventura County Coast? Yes!
What is the name of your business? I am the farmer and owner of Baby Root Farm, which also makes me a member and partner of the McGrath Family Farmers, a collective of farms and farmers at McGrath Ranch here in Camarillo. I'm also a partner at "Farmivore," a customized delivery farm box program.
Please tell us about your business. Baby Root Farm: REGENERATIVE AGRICULTURE. Our farm is a sincere and heartfelt attempt at partnering with all farmers to evolve our food systems towards "regenerative agriculture." Regenerative agriculture implies steering production-based farming towards systems and methods that measurably improve the environment in which the food is grown, improves the life on and around the farm from soil life to human life, is economically regenerative so we can put resources back into the people and the work to keep it going and growing and finally uses education to create a culture of never-ending learning and sharing what we learn with others. This is an entirely inclusive and non-adversarial approach to improving on the great work all our ancestors and current farmers have done. Baby Root Farm started as a 25′ x 25′ garden in 2015 in the Camarillo Hills, grew to a 1-acre permaculture farm at the McGrath Ranch in 2017, and in the spring of 2020, we expanded to 20 acres at the McGrath Ranch in the hopes of showing that regenerative agriculture can work on scale. We already have our eye on the next 20 acres, and we are actively speaking with leaders in our community to bring fully-functional regenerative farms into schools, front yards and vacant lots. Farms everywhere!
2. McGrath Family Farmers: WE. GROW. FARMERS. That is our motto. As our farmer mentor Phil McGrath began moving toward retirement five years ago, he laid the foundation for his long time farmer apprentices to carry on his family's legacy of farming, specifically organic farming. Phil and team put in place a succession plan to empower the next generation of farmers, and there are already dozens of local farmers trained and influenced by this effort. We say we use the organic practices Phil taught us as a spring board to launch toward more regenerative systems of food production. We are just getting started!
3. Farmivore: CONNECTING FARMERS TO EATERS. In 2013, Ojai farmer Max Becker invented a fully customized system of local food distribution. He simply took technology that was normally Outward Bound, aimed at creating national and global food systems, and inverted them. This brilliant farmer approached me in 2018 about forming a partnership with the McGrath Family Farmers and we jumped at the chance! Today we are proud to have Farmivore on site here at the McGrath Ranch, completely owned and operated by Ventura County farmers. Not only do we supply our communities with our own organic produce, we also support other farmers and producers in the region and include their fruits, vegetables, packaged goods and more in our farm boxes!
Why did you base your business in Ventura County Coast? This is my home, and I feel like it's the best place to have the maximum impact on the global food systems. It's 60 miles up the road from Los Angeles, 30 miles from Santa Barbara and right up the coast. It's the perfect place to continue growing a food revolution!
What is your favorite thing about Ventura County Coast? My family, friends and farm are here! All the SoCal cliches too: we have the best weather in the world, beaches and mountains, hiking and biking, and snow within an hour-long drive. Also, we are an easy drive to Los Angeles, Las Vegas, San Diego, Santa Barbara and more.
"It's the perfect place to continue growing a food revolution!" – Mike Roberts
Farm 2 Table
If someone is planning a visit to Ventura County Coast, what are five things you recommend they pack for the trip?
Farm hat
Sunscreen
Good shoes
Camera phone
Notebook
Can you guess where you are going? To visit Farmer Mike for a tour of McGrath farm! You will learn all about regenerative farming and participate in a farm experience right alongside our farm team.
What is your favorite restaurant in Ventura County Coast? Lure Fish House in Camarillo
What's the best thing on the menu? The Mexican burrito bowl. I bring my own fresh picked peppers and add them. The best!
What 5 things would you recommend someone do when visiting Ventura County Coast?
McGrath Farm tour!
Downtown Ventura. It's a super cool downtown, and the Saturday farmers market is awesome.
Hit the beach. My favorites are Point Mugu Rock, Oxnard Shores and the Ventura Pier.
Hit the mountains! Sycamore Canyon is my favorite trail to mountain bike, and Chumash Trail is short and challenging with an awesome ocean view.
The Waypoint Cafe in Camarillo. Have a mimosa and watch the planes come and go. I order huevos rancheros and also bring my own farm peppers for this dish!
Please explain your perfect day in Ventura County Coast. I get up super early (sometimes 2:00 a.m.), do my yoga and meditation practices and hit the farm before sunrise. I help get the farm team set up for the day, and if I'm lucky, I get to participate in some of the harvest! I would grab breakfast with my childhood friends at Panera in The Collection in Oxnard, then go right back to the farm where I get to see all my farm family and work alongside them in whatever way is needed as we all move toward our shared goals. Later in the evening, I'd enjoy dinner with my entire extended family at my sister's house in Somis. Sometimes there are 20 of us there! I currently have the privilege of doing the social media for the farms, so I'll stay up late sharing pictures or videos from our farm and farm team and learning from and connecting with other farmers all over the world. I would get to sleep around 11:00p.m. so I could do it all again the next day!