Get ready for good food and good vibes!
When it comes to finding the hottest restaurants in town, who better to trust than the Ventura County Coast community? We asked residents for the inside scoop on where everyone's eating these days, and their answers will not disappoint. Dine like a local in all four cities!
Camarillo
259 W Ventura Blvd
You'll feel whisked away to paradise dining outside under bistro lights on the spacious patio. Enjoy the fresh air, a vibrant atmosphere and the amazing taste of fresh-caught seafood and local wines. With a variety of specialty cocktails, a full oyster bar and produce straight from nearby farms, your taste buds are in for a treat.
: Lure Fish House
4850 Santa Rosa Rd, Camarillo
SLATE fuses culinary masterpieces with a trendy atmosphere to create a memorable dining experience. Order delicious shareable plates for a fun outing with friends, or indulge in a rich entree and dessert for two on a romantic date night. Pair your meal with a refreshing craft cocktail (watermelon mojito, anyone?), or choose from a full wine and beer list.
:  SLATE Bistro & Craft Bar
2088 Ventura Blvd, Camarillo, CA 93010
A delightful fusion of American and international flavors, Fusion Bistro in Camarillo won't disappoint your palette. The eatery's creative menu is nothing short of amazing. From Mazatlan shrimp starters to gourmet entrees, the menu is a delight for any food enthusiast.
:  @Twenty88Bistro
325 Durley Ave, Camarillo, CA
One of the most popular breakfast and lunch spots is at Camarillo Airport's Waypoint Cafe. Situated just off the runway, watch aviators take off and land while you enjoy some of the most amazing American fare in Camarillo. Looking to satisfy your sweet-tooth? Check out Waypoint's handmade ice cream milkshakes made with premium ingredients and homemade whipped cream.
:  @waypointcafecamarillo
Ventura
222 East Main Street, Ventura, California 93001
Immerse yourself in local Ventura culture at this restaurant, market, cheese counter and wine shop. Owners Kelly and Tina strive to support Ventura County Coast farms and small businesses, and they work hard to serve organic, natural and delicious food. Trust us— their gourmet cheeses and wines make an excellent pair. 
:  @paradisepantrymarket
451 E Main St, Ventura, CA 93001
You'll fit right in with a colorful acai bowl and iced latte in hand! This charming coffee shop specializes in Instagram-worthy smoothie bowls packed with superfoods, fruits, granola and more. Take it to go and explore the bustling beach town, or stay a while on their pretty patio. 
:  @palmandboy
1583 Spinnaker Dr, Ventura, CA
There's nothing like enjoying fresh seafood with a bird's eye view of Ventura Harbor Village and the surrounding mountains. Feast on fresh oysters, seabass, and one of the best clam chowders in all of Ventura County. The Bros make some of the best margaritas and craft cocktails that won't disappoint.  Located on the coast's beloved Ventura Harbor Village.
419 E Main St, Ventura, CA 93001
Treat yourself to some amazing Thai food in Downtown Ventura. Loved by locals and visitors alike, you can't go wrong with Momma's. From Pad Thai, Tofu, Rice, and Mama's specials, everything on this menu is delicious.  Rice by Mama's also brewed Thai and Bubble (Boba) teas.
Ventura Pier & Promenade
750 E Harbor Blvd, Ventura, CA
One of the coast's crown jewels, the Ventura Promenade is home to 3 local favorite restaurants and 1 craft brewery. Looking for the best fish tacos? Beach House Tacos will without a doubt satisfy your taco cravings. Looking for classic seafood and fare? Beach House Fish has everything from classic seafood dishes to fusion inspired creations. Upstairs from Beach House Fish is the celebrated Made West Brewery tasting room. There's no better place to catch a sunset while sipping craft brews. For those wanting a complete dining experience check out Aloha Steak House for surf and turf entrees, full bar, and deserts. Moofish located inside the Crown Plaza Hotel provides seasonal flavors with weekly changes to their gourmet menu.
Oxnard
La Dolce Vita 1901
740 South B Street 
Life is sweet at this Italian-Mediterranean restaurant, featuring family recipes that taste phenomenal (and are easy on the eyes, too!). Located in the beautiful Heritage Square, La Dolce Vita 1901 combines rustic Tuscan decor with a SoCal flare for a one-of-a-kind dining experience. Plus, venture downstairs to a full speakeasy bar and grab a specialty cocktail served with house made liquor!
:  @ladolcevita1901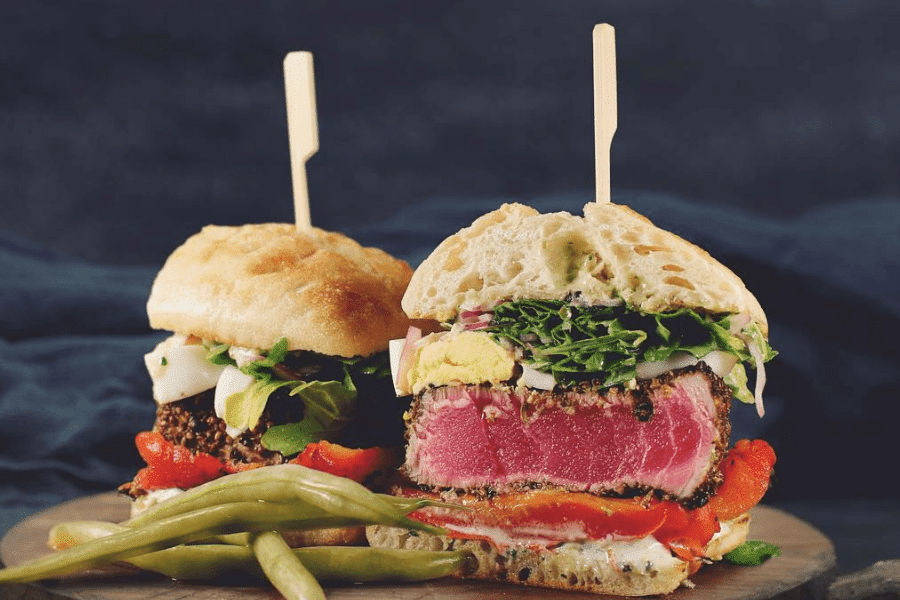 3201 Camino Del Sol Oxnard, CA 93030
Ignite your senses with the seasonal menu of locally-sourced produce at Tierra Sur. Dedicated to positive relationships with farmers and suppliers, the chefs and staff take pride in creating noteworthy recipes that highlight the flavors of each farm-fresh ingredient. Dine lavishly with their thoughtfully-crafted courses and wine pairings.
:  @tierrasur805
Looking for tacos? The Oxnard Taco Trail is your path to taco heaven. Oxnard is home to a wide variety of regional Mexican restaurants, taco trucks, and eateries that are nothing short of phenomenal. Go to Visit Oxnard's taco trail page to get the guide that includes discounts at select eateries.
Port Hueneme
550 E. Surfside Drive
Keep the chill, casual vibe alive while you grab a bite right on the beach in Port Hueneme. Seafood lovers will rejoice at the menu, which is full of favorites like ahi tacos, fish and chips and freshly-made clam chowder.
:  @surfsideseafood
826 North Ventura Road
This family-run restaurant not only serves up some of the best homemade Vietnamese cuisine in town, but also offers a wholesome, inviting atmosphere that'll make you feel at home. With recipes that come from owner Cindy's mother and relatives, that warm bowl of Pho is guaranteed to fill you with comfort.
:  @phosaigonoxnard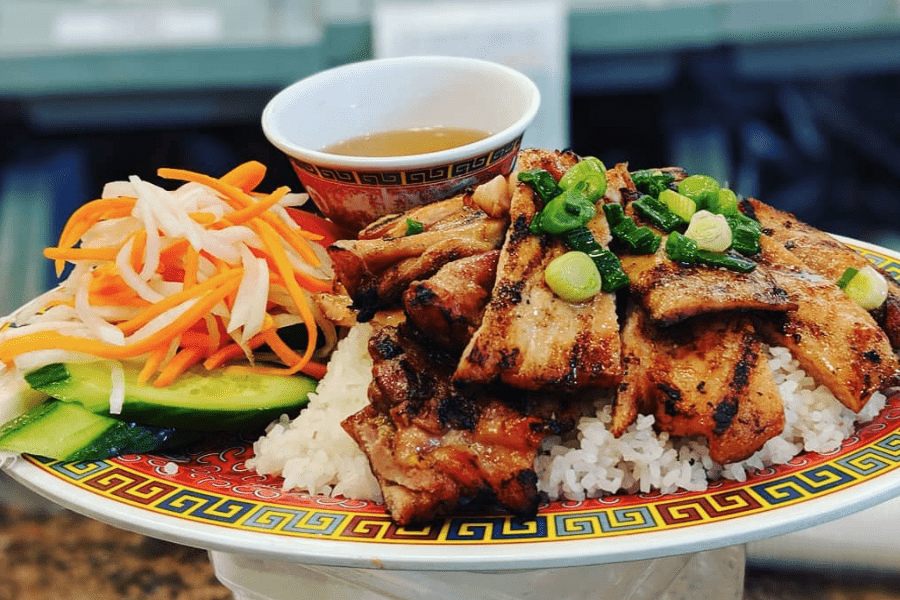 Tag your Ventura County Coast photos with #VCCVibes for a chance to be featured!