The sky is the limit!
Ventura County Coast boasts wide open spaces with views of the Pacific Ocean – so there's no better location to start a skydiving school! Thrill-seekers from all over Southern California flock to Skydive Coastal California to book their adventure of a lifetime.
Located at the Camarillo Airport, Skydive Coastal California is just a quick drive north from Los Angeles, or west from the inland communities of Bakersfield and the Inland Empire, or south from Santa Barbara and California's Central Coast.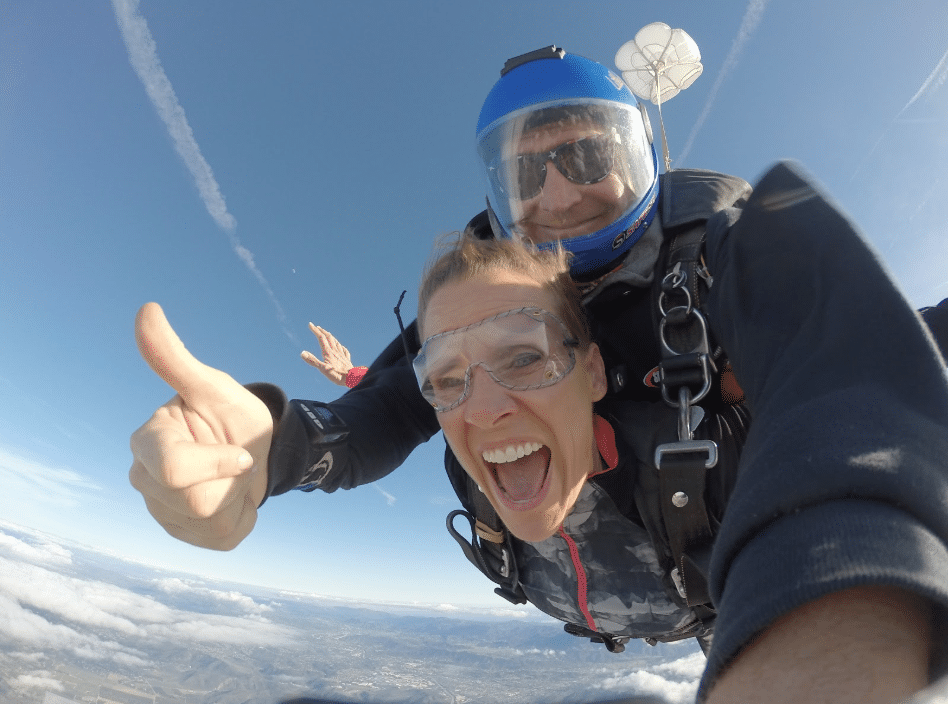 Here are 10 tips to get you ready for skydiving, courtesy of Skydive Coastal California.
Start by making your sky diving reservation online here.
Plan to arrive about 10 minutes early to fill out your paperwork before your class starts.
Classes are for four to six people and include up to 30 minutes of pre-flight instruction.
Your instructor will help you gear up and safely board the plane by walking behind the plane and away from the propellers.
The door opens up to 2 miles high and you hear "READY, SET, GO!!!" Remember to smile for your 120-mph, 40-second freefall video!
When your parachute opens, you feel the wind stop and peacefully float down from 5,000 feet. Your parachute ride lasts about 7 minutes.
It generally takes 2 hours to complete a class and make your first jump, but we may adjust your schedule for weather.
Tandem skydiving means you are harnessed to a certified skydive instructor and you jump together.
You can get certified. The Accelerated Freefall Program (AFP) prepares you for your first solo dive.
Advanced divers can practice belly flying, freeflying (vertical flying), skyboarding and even try a jump in the birdman suit.
Location
Skydive Coastal California at the Camarillo Airport
478 Post St. Camarillo, CA 93010
Ready to sign up? Visit Skydive Coastal California and book your trip today!
(805) 322-4763
Book online and save $10 per person.
Plan Your Trip
So where are you starting first? Take a trip to Ventura County Coast to stir up an unforgettable and delicious cocktail adventure.
Tag your Ventura County Coast photos with #VCCVibes for a chance to be featured!