The Channel Islands Ferry
The Channel Islands Ferry services by Island Packers are your best bet on how to visit the archipelago. This guide will show you the best ways on how to get to the Channel Islands so you can enjoy this national treasure. There's 2 official ferries with daily trips to the national park, but we've found some more interesting and great ways on how to get to the Channel Islands. Read on to see all the ways you can get here.
Channel Islands Harbor Ferry
Channel Islands Harbor is where most ferries to Anacapa and Santa Barbara Islands Depart. Getting there is a short drive from the Victoria exit on the 101 Freeway. Want to Island Hop from Anacapa Island? Start your trip from the Channel Islands Harbor then take the inter island shuttle to Santa Cruz and Santa Rosa. Be sure to check out the Island Packers website for ferry schedules are fares. The Channel Islands Harbor location also has wildlife cruises available.
📷 @isabellawrence
Ventura Harbor Ferry
The Island Packers location at Ventura Harbor village is where most ferries depart and return. This location also provides kayak tours, island cruises, island hopping rides, whale watching, wildlife tours, and day trips to the Channel Islands. If you are camping on any of the islands you will need to secure your transportation to the islands before reserving a campsite.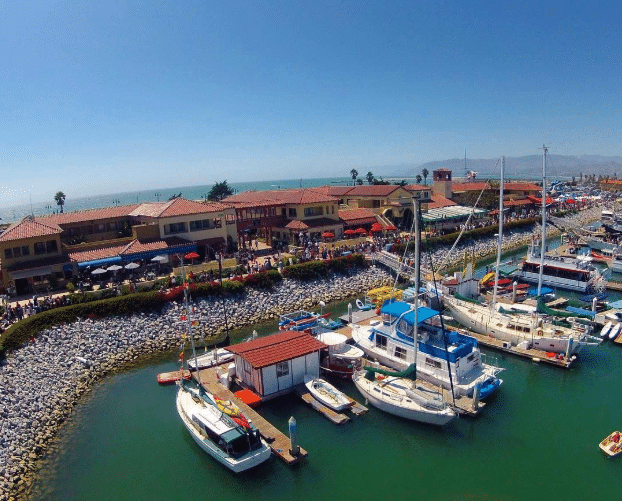 Other Ways on How to Get To Channel Islands National Park
We've compiled a great list on how to get to Channel Islands National Park with some great alternatives.
Private Boat or Charter
Sail or motorboat your way to the Islands. Channel Islands National Park allows for private boaters to access all 5 islands throughout the year. Before boating check weather conditions and boating regulations at the Channel Islands National Park Visitor's Center or website. Personal watercraft such as Jetskis are not allowed on the Islands.
Tour the Channel Islands by Air
Nothing is as breathtaking as a taking a helicopter tour over the Channel Islands and Ventura County Coast. Orbic Helicopters in Camarillo is the only way to tour the Channel Islands by air. There's no landing permitted on the Islands so if you plan to spend time on land, the Channel Islands Ferry is your best bet.
Tag your Ventura County Coast photos with #VCCVibes for a chance to be featured!