Climb aboard for a truly one-of-a-kind boat ride.
Mix the romance of Italy with gorgeous Southern California views on a gondola tour of Oxnard's Channel Islands Harbor! Charter a private tour with Gondola Paradiso and take a 50-minute cruise around the beautiful harbor.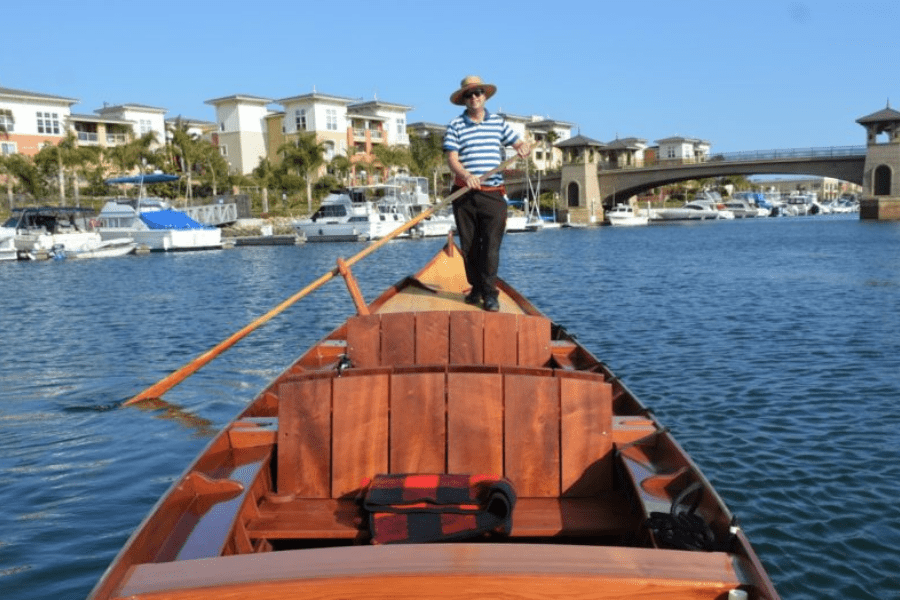 It's all smooth sailing with owner and gondolier Mark Schooling guiding you through the water. His Italian gondola seats up to six guests, and he's seen a lot of magical moments: family picnics, first dates, marriage proposals and even spontaneous swims in warmer months. He's sailed away with a bride and groom after their wedding and even hosted an intimate wedding ceremony at sea. In keeping with gondolier tradition, Mark sings the occasional Italian ballad to his guests as they pass by yachts and under bridges.
Plan your unforgettable ride today! You can book a cruise with Gondola Paradiso seven days a week. The first cruise sets off at 11 a.m. and the last cruise of the day departs at 9 p.m. Guests are welcome to bring food and beverages. If the weather gets chilly, Schooling has plenty of blankets on board in which to snuggle up. Get ready for the romantic boat ride of a lifetime!
Call (805) 612-4475 or visit GondolaParadiso.com for more information.
Tag your Ventura County Coast photos with #VCCVibes for a chance to be featured!