Bring the kids along for a memorable vacation, fun for all ages!
Ventura County Coast offers a surprising amount of free and fun activities perfectly suited for families looking to keep their vacation expenses low. From beach days to museum trips and hiking to surfing, families will experience a relaxing and affordable California vacation when visiting Camarillo, Oxnard, Ventura and Port Hueneme.
Surfer's Point
Just one of the many breathtaking beaches along Ventura County Coast, this tucked-away beach off C-Street in Ventura is a surfer's paradise.
Downtown Ventura
Perfect for an afternoon stroll or bike ride, Downtown Ventura attracts crowds to its many free events all year long, including the Winter Wine Walk and Fourth of July parade and fireworks.
Photo Credit:@lightningkev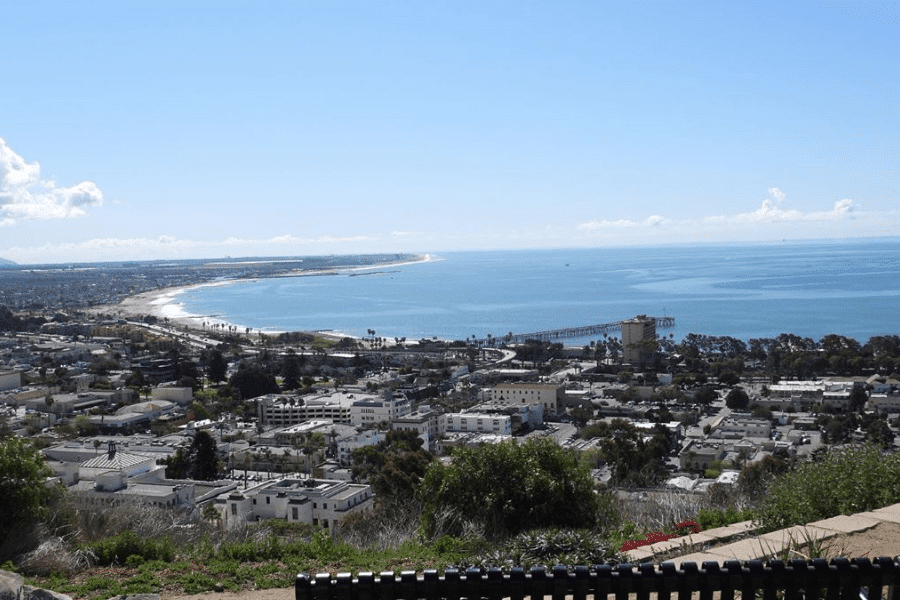 Camarillo Ranch House
Built in 1892, the Camarillo Ranch House is a beautifully preserved Queen Anne Victorian home, complete with acres of farmland, stables, and a barn. The Ranch House offers free tours and it's also the home of many free Camarillo festivals all year long.
Silverstrand Beach
Located near the Channel Islands Harbor in Oxnard, this gem of a beach is a treasure trove of shells! Silver Strand Beach is by far the most popular beach to visit in Oxnard, offering beach-goers great surfing, fishing, kayaking, long walks along the warm white sand, cool to moderate water temperatures, and a family-friendly atmosphere.
Photo Credit: @aquamarie101
Serra Cross Park
Watch the Pacific waves from Serra Cross Park high above the city of Ventura. The cross was originally erected as a visitor beacon in 1872 by Franciscan priest Father Junipero Serra at the same time he built the San Buenaventura Mission.
Marina Park
With a wide sandy beach, walking paths, fishing areas and plentiful grass expanses, Marina Park is the perfect spot for a beach picnic, playing sports with the kids and relaxing with the family. There are plenty of picnic tables and barbecue grills for parties and young kids can play on the swings and slides that overlook the beach below.
Photo Credit: @Ventura.Pop.Up.Yoga
Chumash Trail
Take in the ocean views of Ventura County on the Chumash Trail, a 6.5-mile loop beginning in Point Mugu. Hiking the Chumash Trail up the coastal mountain you'll gain a significant amount of elevation in just a short amount of time so make sure to bring an experienced hiker in your group.
Ventura Harbor
Known as California's Seaside Playground, Ventura Harbor Village is a must-see for families! The gateway to the Channel Islands National Park and Marine Sanctuary, the village offers fun harbor and water activities, a vintage carousel and arcade, ice cream and candy stores, more than a dozen ethnic eateries and boutique shopping, making it a top destination for all ages.
Photo Credit: @rorosfuzzyphotos
California State University Channel Islands
CSUCI has a rich history with Spanish-style buildings dating back to 1934, as well as one of the country's most stunning university libraries. Make sure to stay for the sunset, which takes place right over the library courtyard.
Photo Credit: @csuci
Port Hueneme Lighthouse
One of many Ventura County historic treasures, the Port Hueneme Lighthouse has been shining since 1874. The lighthouse is open the third Saturday of each month for free tours.