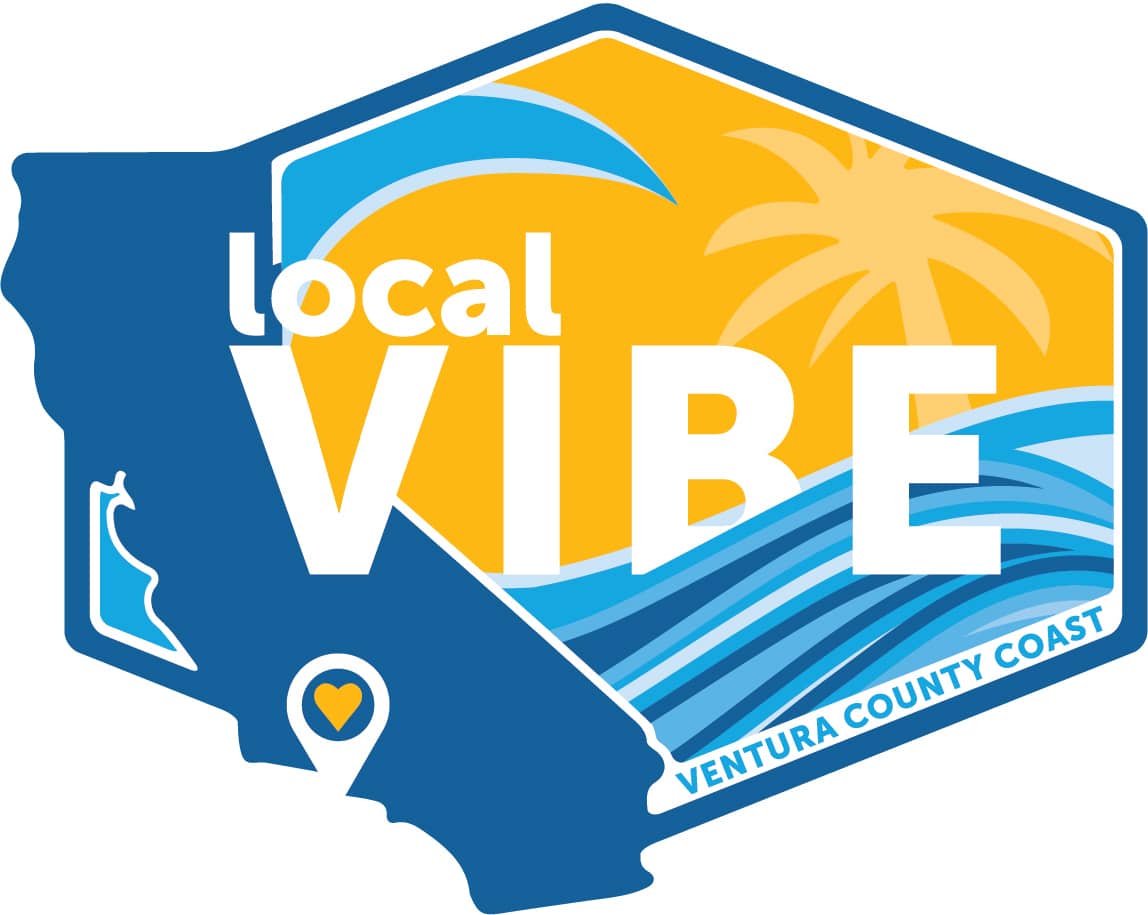 We love Ventura County Coast, but we're not the only ones! Find out what makes this area so special from the people who know it best.  Our "Local Vibe" stories provide an insider's look at the region as we learn about favorite places to eat, shop, play and explore as well as tips on what to bring when you visit.
Meet: Elizabeth Maxim Melgoza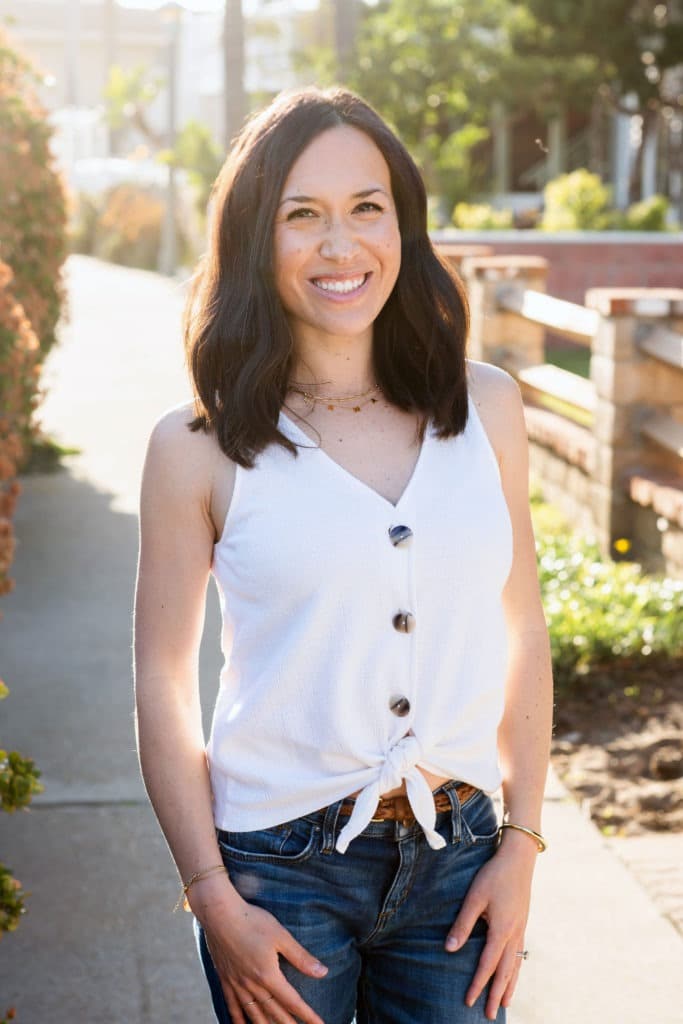 Do you have nickname? If so what is it? I have a few. Max or Maxim (for my maiden name), or Liz!
Did you grow up here or end up here? Both! I was born and raised in Oxnard, went up north to UC Berkeley for college, then lived in Ventura for a while before moving to LA with my now husband. We just moved back from LA last year having a baby so that we could be a little closer to our families. Now we're living a block from the beach in Oxnard Shores and plan to stay here for good!
Do you own a business located in Ventura County Coast? I'm a freelance luxury travel and lifestyle publicist, so I work from home but represent clients all around the US, mostly in California. I also just launched a new clothing line with my childhood friend, Emi Pool (also a Ventura County native). Beechwood Crew is a sustainable clothing line of coordinated collections for the whole family, including matching clothing and accessories for moms, dads, babies and toddlers. Everything is made to order right here in Ventura County.
What is the name of your business? Our clothing line is called Beechwood Crew, and you can check us out on Instagram at @Beechwood_Crew. We just started taking preorders, so follow us to stay in the loop and find out more!
Please tell us about your business. As a freelance publicist, I represent incredible travel and lifestyle clients around the world. I have so much fun telling their stories to media, and there's nothing more rewarding than seeing an amazing story on one of my clients come to life. I love this career because it allows me to combine two of my passions – traveling and writing.
Because I'm working from home, I also have the freedom to work on some other projects I'm passionate about, such as Beechwood Crew. Emi and I started Beechwood Crew because we couldn't find a brand we loved that offered a range of cute, wearable pieces for the whole family. So we decided, why not create one ourselves? We're launching our line with three prints for spring, but plan to expand to even more prints and styles throughout the year. We have everything from a comfy romper for mom, to a button-up shirt and short set for dad, to the cutest little shorts for baby, and even mommy and me scrunchies!
I also help my husband with his company, Casper Boards, a two-in-one working platform that doubles as a standing balance board and an active footrest. It's the perfect way to stay active throughout the day while you're working, which can help with focus, circulation and a whole range of other benefits!
Why did you base your business in Ventura County Coast? Because it's home! We love the community out here – it kind of has a small-town feel, but there's so much going on. It's awesome to be surrounded by our friends and family who are so supportive. And you also can't beat the location – it's close to both Santa Barbara and Los Angeles, so when I have to take in-person meetings, it's super easy to get wherever I need to go!
What is your favorite thing about Ventura County Coast? The laid-back pace, the friendly people and all-around good vibes! I feel like we have it all out here – beautiful beaches, awesome hikes, fun restaurants and breweries, and so much more. My family and I love being outdoors – camping, hiking and backpacking – and Ventura County is the perfect central location to do all these things. Moving away for awhile made me really appreciate the incredible community we have out here, and I can't wait for our kids to grow up loving the beach as much as we do!
"I feel like we have it all out here – beautiful beaches, awesome hikes, fun restaurants and breweries, and so much more." –Elizabeth Maxim Melgoza
Photo Credit: Stephanie Ann Photography
Find Good Vibes!
If someone is planning a visit to Ventura County Coast, what are five things you recommend they pack for the trip?
Swimsuit
Flip flops
Sunglasses
Beach cruiser/hiking shoes/surfboard/or anything else you need to enjoy the great outdoors
A light jacket because those beach evenings are cool!
What is your favorite restaurant in Ventura County Coast? That is such a hard question – I have too many to choose just one! Toppers is always a classic. I've been going there since I was young, and think that they have the best pizza around. Hawaiian Heat and Hot Hot Honey are my faves. There are so many good spots throughout Ventura County, but I'll stick to Oxnard since that's where we're living. I love Anaba for the sushi, Sea Fresh for the harbor views and tacos and Chinese Dumpling House for the soup dumplings, just to name a few.
What 5 things would you recommend someone do when visiting Ventura County Coast?
Go to the beach! We love Oxnard Shores, but you really can't go wrong with any of the gorgeous beaches out here

Brewery-hop around downtown Ventura

Spend a day exploring Ojai – there are so many fun little restaurants, shops and great hiking trails out there

Rent a kayak or paddle board in the Channel Islands Harbor

Bike down the Ventura beach path past the pier and Surfer's Point
Please explain your perfect day in Ventura County Coast. My perfect day would start by taking our golf cart to the Channel Islands Farmer's Market to load up on fresh produce, fish, hummus and other goodies for the week. After that, we'd get in some outdoor activity with a bike ride, beach walk or hike. Then we'd head to downtown Ventura to grab some fish tacos and beers at the local breweries (we love Madewest on the pier, Ventura Coast Brewery and Rincon). And finally, there's really only one way to end the day – watching the sunset on the beach. Our sunsets are some of the best in the world (in my opinion) and should not be missed!
Business Information: Beechwood Crew