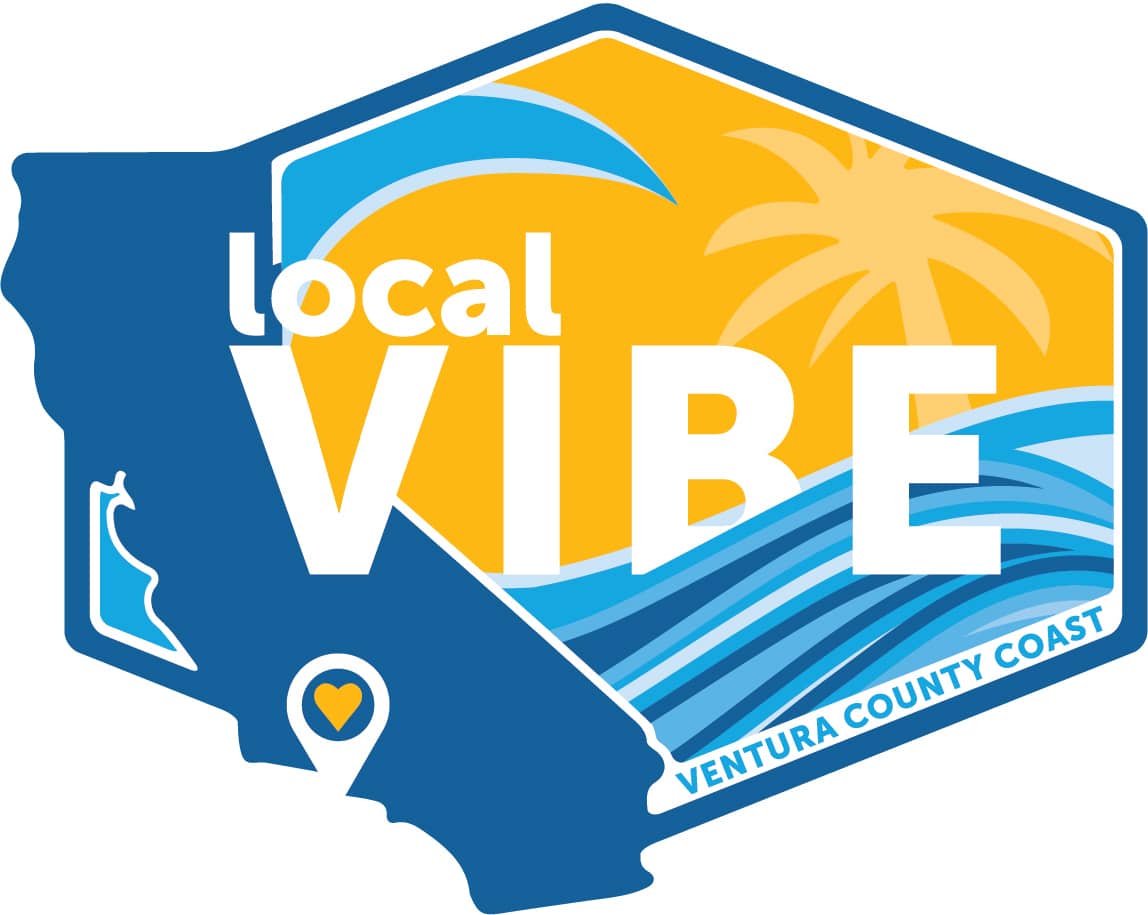 We love Ventura County Coast, but we're not the only ones! Find out what makes this area so special from people who live in the "Local Vibe" spotlight. They'll share their favorite places to eat, shop, and play as well as tips on what to bring when you visit.
Do you have a nickname? If so what is it? "Larry" I was always with my brothers and their friends so one of them nicknamed me Larry.
Did you grow up here or end up here? I was born in Ventura and grew up at Solimar Beach. In college I started traveling a lot for surfing to international destinations but I always came back to my hometown because I loved it so much.
Do you own a business located in Ventura County Coast? Yes
What is the name of your business? I own Mary Osborne Surf Academy
I own and operate a local surf camp for all ages based in Ventura County. In the summer I run about 10 weeks of summer surf programs for kids and a few overnight surf camps for female teens called "Surfaris". For the Surfaris, my curriculum consists of week long ocean based activities while incorporating daily special guest motivational speakers, celebrity musicians and specific community programs all based in and around Ventura County. The girls live in a local beach front home together for a entire week. It is truly a amazing active week of self discovery, growth, and health for teens ages 12-17.
We also run private surf lessons throughout the winter as well as corporate beach adventures, bachelorette surf weekends, and birthday surf parties. Some incorporate just surfing while others add special chefs, wine sommeliers and additional local flare. Pretty much anything surf ocean related we can spice it up and make it a unique and memorable experience.
Why did you base your business in Ventura County Coast? I personally love Ventura County. It's not only my home but we have some of the most gorgeous beaches in California here. There aren't many places left in the world where you can walk your dog on the shoreline with not another soul around and truly take in what mother nature has to offer. For surfers, we have more challenging waves that are great for advanced surfers and even great spots for beginners. Ventura County has gorgeous point breaks, beach breaks and reef breaks that appeal to every wave lover. I love teaching at Mondos Beach because it is a very gentle surf break, which makes it very easy for people to learn. Most importantly, people are extremely are friendly and encouraging to others.
Do you work or go to school in Ventura County Coast?
I went to pre-school, grammar school, high school and attended a few semesters of college at Ventura College.
What 5 things would you recommend someone do when visiting Ventura County Coast?
Book a surf lesson
Walk or bike along the promenade
Rent a boat or stand up paddle to a great restaurant in Ventura or Channel Islands Harbor
Book a scenic flight from Santa Paula, Oxnard or Camarillo over the ocean
Go to the Channel Islands and experience paradise for a day
"I love our gorgeous beaches and small town feeling. One of my favorite things is supporting local businesses where the owners are actually in their businesses working and greeting you by name." -Mary Osborne
Mary Osborne Approved
If someone is planning a visit to Ventura County Coast, what are five things you recommend they pack for the trip?
Bathing suit and beach attire
Hiking Shoes- lots of great places to hike and walk to
Lightweight jacket for chiller nights on the beach
Tennis Racquets as we have great clubs to play with local
Golf clubs- gorgeous and world class courses around VC
What is your favorite restaurant in Ventura County Coast, and what is the best thing on the menu?
We have so many fabulous restaurants in VC. One of my favorite dishes is at Cafe Zacks in Ventura. "Chicken Pizziola" paired with fine wine.
Please explain your perfect day in Ventura County Coast. My favorite day would be in the fall with our late gorgeous hot weather. The swell would be a ideal north west hitting the point breaks of Ventura County. Surf all day, bake in the sun and then go eat a great meal with my closest friends or family.
Contact Information for Mary Osborne Surf Camp