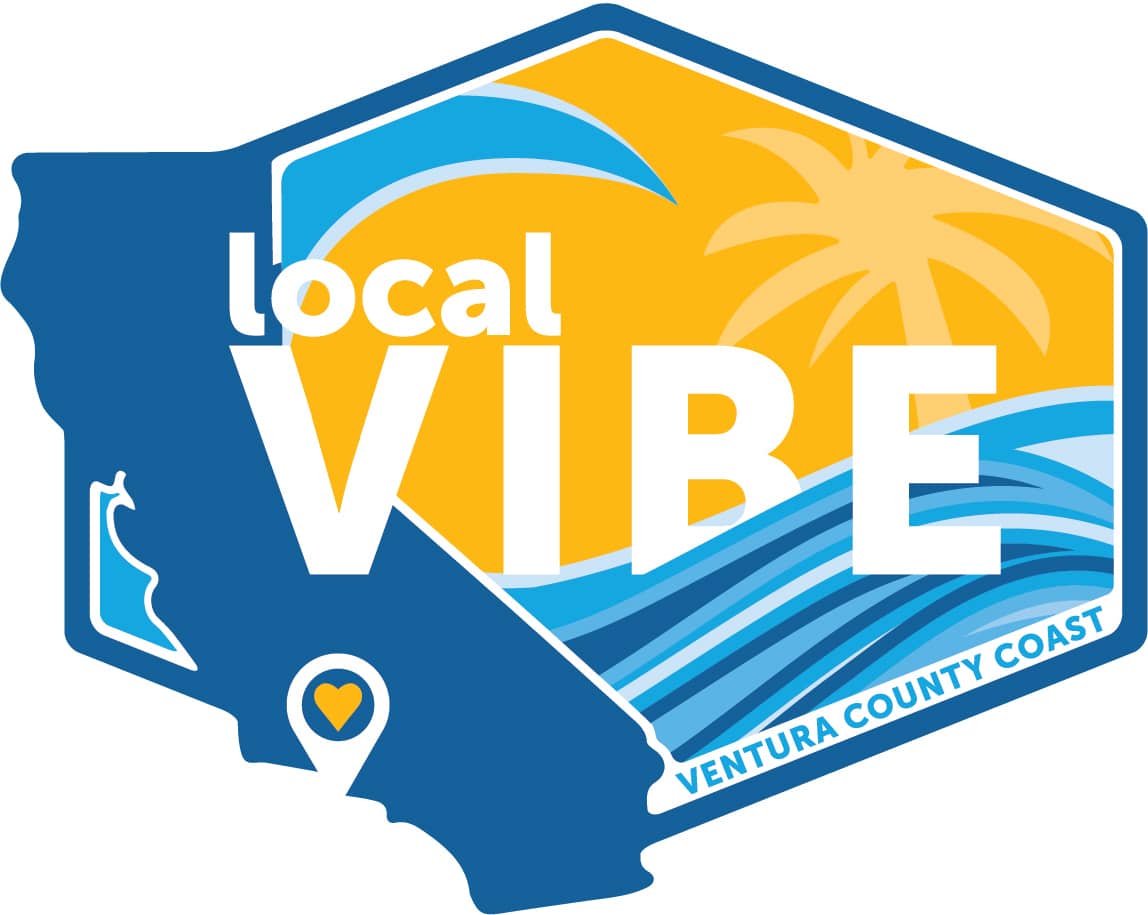 We love Ventura County Coast, but we're not the only ones! Find out what makes this area so special from the people who know it best.  Our "Local Vibe" stories provide an insider's look at the region as we learn about favorite places to eat, shop, play and explore as well as tips on what to bring when you visit.
Did you grow up here or end up here? I was born and raised in Franche-Comté, France, in a beautiful, lush landscape of dense forests, sprawling meadows, waterfalls, and rivers. I also spent a lot of my youth in the Idyllic island of Ibiza, Spain, where our family spent every summer, living literally off the grid.
Both places shaped my love for great food, fresh produce and local ingredients. They also gave me an appreciation for nature and slow living, and taught me to trust my senses. I had always wanted to go to California, but my parents could not afford to send me there. I knew that somehow I'd find a way. After three years at the Ecole des Beaux Arts in Besançon, France, I was awarded a scholarship to study in San Francisco.
My dream had finally come true (I do have a tendency to follow my bliss). My adventures led me from San Francisco to Santa Monica, and after a detour to picturesque (but cold) Upstate New York, I came back to California. Eventually, in 2012, I moved to Ventura, the town that feels like home now.
Do you own a business located in Ventura County Coast? Yes. The name of my business is "Rêves de Sabine," which means "Sabine's Dreams" in French. Rêves de Sabine is a Natural & Botanical Small-Batch Skincare Line. I was born and raised in France and I followed my dream of pursuing my passion for natural beauty. It truly explains why this brand exists.
Please tell us about your business. Rêvesde Sabine [Sabine's Dreams] is the French approach to enhancing beauty and well-being the natural way. I believe in fresh, wholesome, quality ingredients that are minimally processed: When you feed your skin the nutrients it craves, you are nurturing your entire well-being. We source each natural and organic ingredient from growers and artisans around the world, including exceptional therapeutic grade essential oils. Freshness of ingredients truly matters to me.
Because Rêves de Sabine is a small-batch skin care brand, we make products based on demand. Each batch is fresh-made, and we never use preservatives. Rêves de Sabine is a green-certified business. We are mindful of the impact we have on our planet, and want to be part of the solution, not the problem. We use recyclable containers such as glass, or metal. We avoid unnecessary packaging like cardboard boxes, which are generally discarded as soon as they have been opened.
Although we are mainly an online shop, you can find Rêves de Sabine products at some local stores, esthetician and fitness studios. We care about our clients and listen to them. Because we are small enough to be nimble, we are able to provide for their changing needs. At the onset of COVID-19, for example, when all the stores ran out of sanitizers, we stepped up to the plate and formulated an effective hand sanitizer, infused with natural essential oils. Beyond their antiseptic, antibacterial or antiviral properties, these essential oils have the ability to calm and reduce stress. Our formula is now approved and carried by a local compounding pharmacy.
We noticed that our local nurses were impacted by the constant use of harsh sanitizing products. Our DREAM balm became our nurses' best friend. Some of them even used it on their face to soothe the irritation caused by wearing a mask for long hours on end. Finally, knowing that our Ventura community was impacted financially by the stay-at-home order, we donated a percentage of our proceeds for the month of May to our local food bank, FoodShare. This gave us the idea for our "SpreadLove"campaign, and we continued to donate to FoodShare through the summer and until Labor Day weekend. For every online purchase, we contributed three meals to families in need, and offered giveaways of free handmade face masks and buttons with purchase, to encourage a spirit of giving and optimism in these difficult times. We want to keep building our reputation as a company that is committed to natural beauty, quality ingredients, sustainability and the community in general.
Why did you base your business in Ventura County Coast?
Actually, I moved to Ventura because of the company I used to work for. I was worried that Ventura would be a dull, small town in the middle of nowhere. I could not have been more mistaken. Ventura turned out to be a wonderful place to live, and has been a regular source of inspiration. I do not think I would have had the vision nor the courage to start a brand new business had I not moved to Ventura. In a small town like this, you see the impact that you can have, you feel yourself becoming part of the community, building strong support networks. I have the feeling that in a large city, my voice would have just been drowned. Besides, the ocean, the islands, the nature all around are constant reminders to keep Rêves de Sabine environmentally-conscious and committed to sustainability. It really makes sense for my company to be here.
What is your favorite thing about Ventura County Coast?
I can do so much on foot or on my bike. If I don't want to use my car on the weekends, I really don't have to! Whether it's the Farmers Market, the beach, a hike, dining out, clothes shopping, it's all within reach.
"Ventura turned out to be a wonderful place to live, and has been a regular source of inspiration." – Sabine Dodane
Sounds like a dream!
If someone is planning a visit to Ventura County Coast, what are five things you recommend they pack for the trip?
Flip flops for the beach
Good shoes for hiking or walking around town
A swim suit
A hat
Binoculars
What is your favorite restaurant in Ventura County Coast? I can't say that I have a favorite restaurant, because it really depends on what I am in the mood for. But when I crave oyster shooters, it's definitely Lure!
What's the best thing on the menu? Baja-style oyster shooters , crab cakes with cilantro corn salad, or their fish and chips. The fish is just beautiful, white and flaky, and their fries are addicting.
What 5 things would you recommend someone do when visiting Ventura County Coast?
Visit the Channel Islands (maybe go kayaking around the sea caves)
Kayaking through the Harbor late afternoon
Riding bikes from Foster Park to Ojai
Surfing at Surfers Point
Going through all the vintage stores downtown Ventura
Please explain your perfect day in Ventura County Coast. It would be a casual day. First, a walk on the beach by Emma Woods. Maybe a quick dip in the ocean. Then, I'd find a quiet spot, sit down, read, close my eyes, breathe, feel and smell the ocean air. Then walk around downtown and explore a few stores. For dinner, I would meet friends at the Jolly Oyster in San Buenaventura State Beach Park. I would bring a bottle of wine, bread and cheese, and order a few rounds of their delicious, fresh oysters and stay until the sun sets.