A Visitor's Guide to the Ventura County Fair
The Ventura County Fair is one of California's most popular seaside attractions. Enjoy exciting rides, attractions, and free concerts featuring top artists. Use this travel guide to inspire you with recommended restaurants, breweries, the best beaches, hotels, and fun things to do.
When:
August 2-13, 2023
Where:
10 W Harbor Blvd, Ventura, CA 93001
Fair Schedule​: Click Here
Tickets:
Season Passes: $48
0-5 yrs: Free
6-12 yrs: $10.00 per day
13-64 yrs  $15.00 per day
65-99 yrs  $10.00 per day
100 yrs and over: Free
Getting to the Ventura County Fair
Getting to the Ventura County Fair is a breeze. We are conveniently located just one hour north of Los Angeles and a mere 36-minute drive from Santa Barbara International Airport. Arrive early for onsite parking.
Late arrivals can skip the heavy traffic with the Fair's park and ride shuttle service at any one of the designated bus stops. The shuttle service is free for all ages. Use the link above to get more information on shuttle service.
---
Complete Travel Guide to Ventura County Coast
Must Try Eats
Make sure you don't miss out on the chance to indulge in the distinctive culinary delights of the Ventura County Coast. If you're craving fresh and sustainable seafood, be sure to explore the culinary offerings in Ventura, Oxnard, or Port Hueneme. Camarillo, on the other hand, is known for its breweries, vineyards, and an array of local restaurants. Utilize this guide to discover some of the finest dining establishments in the region, showcasing the best of our local cuisine.
Family Fun
Do more with your loved ones on your family getaway. Our coastal community is filled with outdoor activities and hidden gems that the entire family will enjoy. The region features amazing kid friendly hikes, wildlife cruises to the Channel Islands, and a wide selection of parks and beaches with free parking and nearby restaurants and hotels.
Spend a Day at the Beach
Embrace the abundance of choices along our 44-mile coastline to discover your ideal beach getaway. Whether you seek a serene spot to sunbathe, a vibrant atmosphere for people-watching, or a family-friendly destination, we have a beach perfectly suited to your preferences. Picture stunning scenery, with captivating island views serving as backdrops, refreshing waters that glisten under the sun, and ample stretches of sandy coastline awaiting your arrival. Allow this inspiration guide to assist you in planning the quintessential beach day experience along our picturesque coast.
Stay a While
Make the most of your visit to the Ventura County Fair by extending your stay in our diverse region, which offers a wide range of excellent hotel options. Whether you're seeking budget-friendly accommodations or luxurious beachfront hotels, Ventura County Coast has it all. Take advantage of our comprehensive hotel guide to effortlessly discover and book hotels along the stunning Ventura County Coast, ensuring a seamless and enjoyable experience throughout your stay.
Things to Pack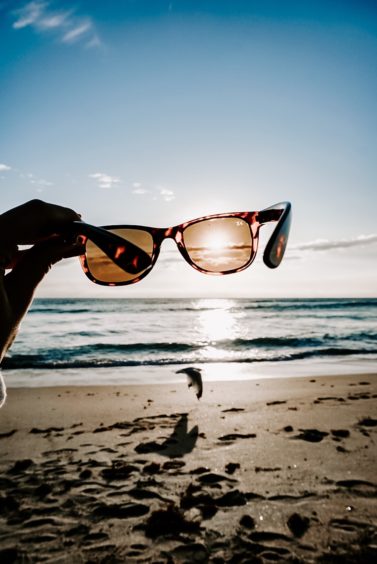 Sunglasses
Get your sunnies out
With year-round sunshine, you can bet you will need your sunglasses at the X Games Finals.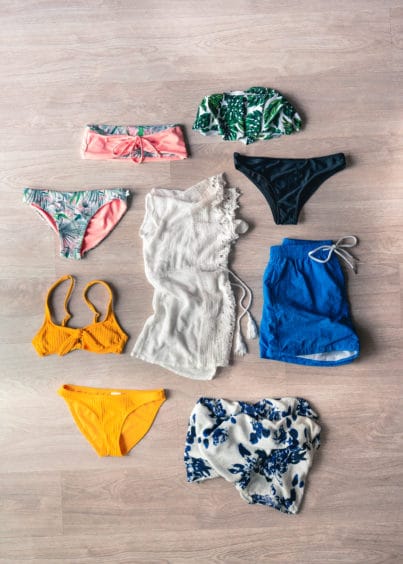 Bathing Suit
The sun is out
You will need your bathing suit or board shorts for our 22 miles of beaches and surf. Get ready to soak in the sun.
Camera
Or phone
Capture all the action at the X Games 2023 Finals! Be sure to bring your camera.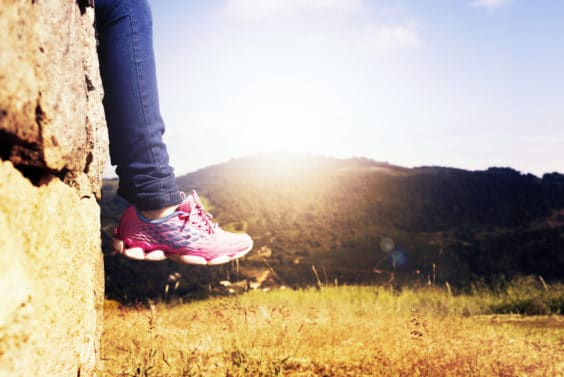 Hiking Shoes
The trails are calling
Ventura Coast Coast has miles of trails to explore. From coastal walks to mountain treks, there's something for everyone.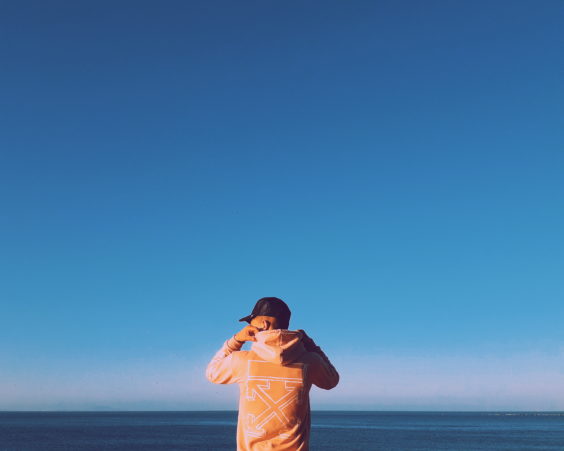 Sweater
Just a light one!
The Ventura County Fairgrounds can get breezy and cool in the evenings. Be sure to bring a light jacket to throw on at night and in the mornings.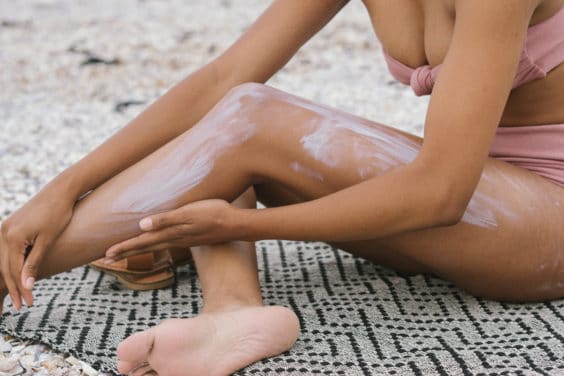 Sunscreen
Eat lobster. Dont be one.
Spending all day in the sun? Protect your skin! It's what the dermatologist ordered.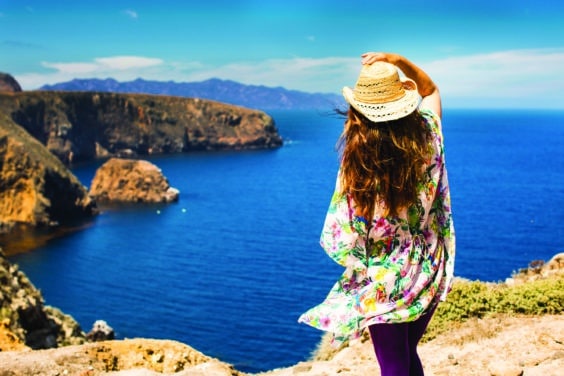 Your Favorite Hat
Snapback? floppy? visor? cowboy?
Being outside all day can take it's toll. Make yourself more comfortable and keep the sun out of your face with your favorite hat.
Outfit for a Night Out
Dress to impress
Don't forget an outfit for a nice dinner and a night out on the town.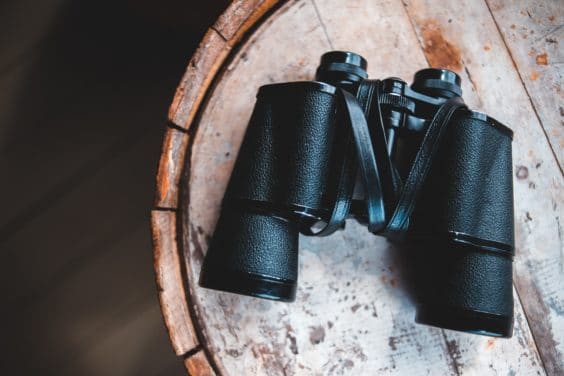 Binoculars
Views every where
No matter what city you are in, there are views everywhere. Maybe you will spot dolphins or even a whale!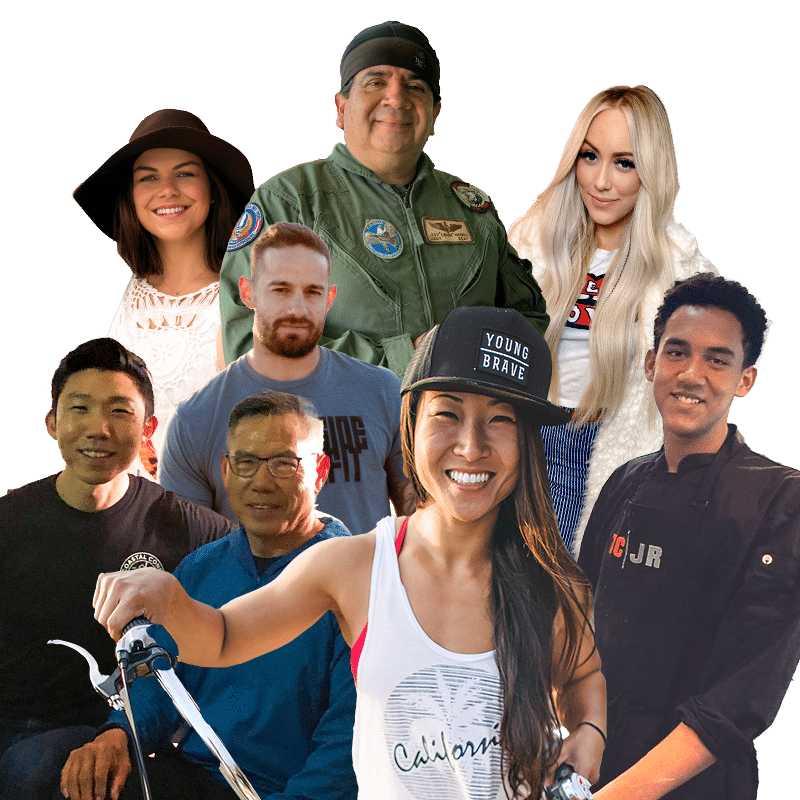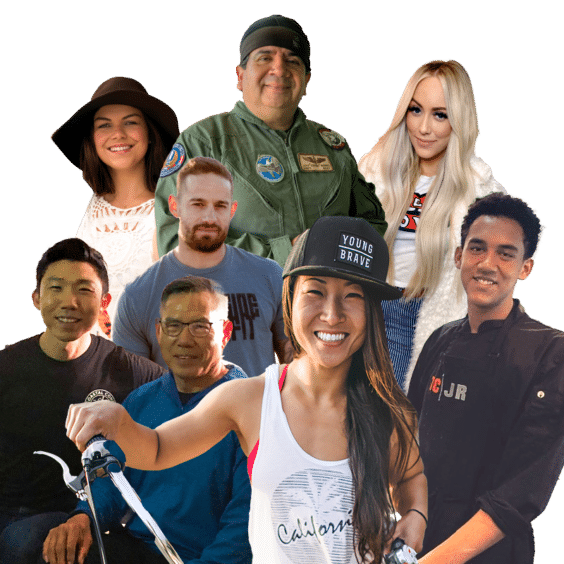 Pack Like a Local
Get recommendations from locals on what to pack
Check out what our Local Vibe spotlight participants recommend you bring on your next road trip to California's Ventura County Coast Read More
Do More on Your Visit to Ventura County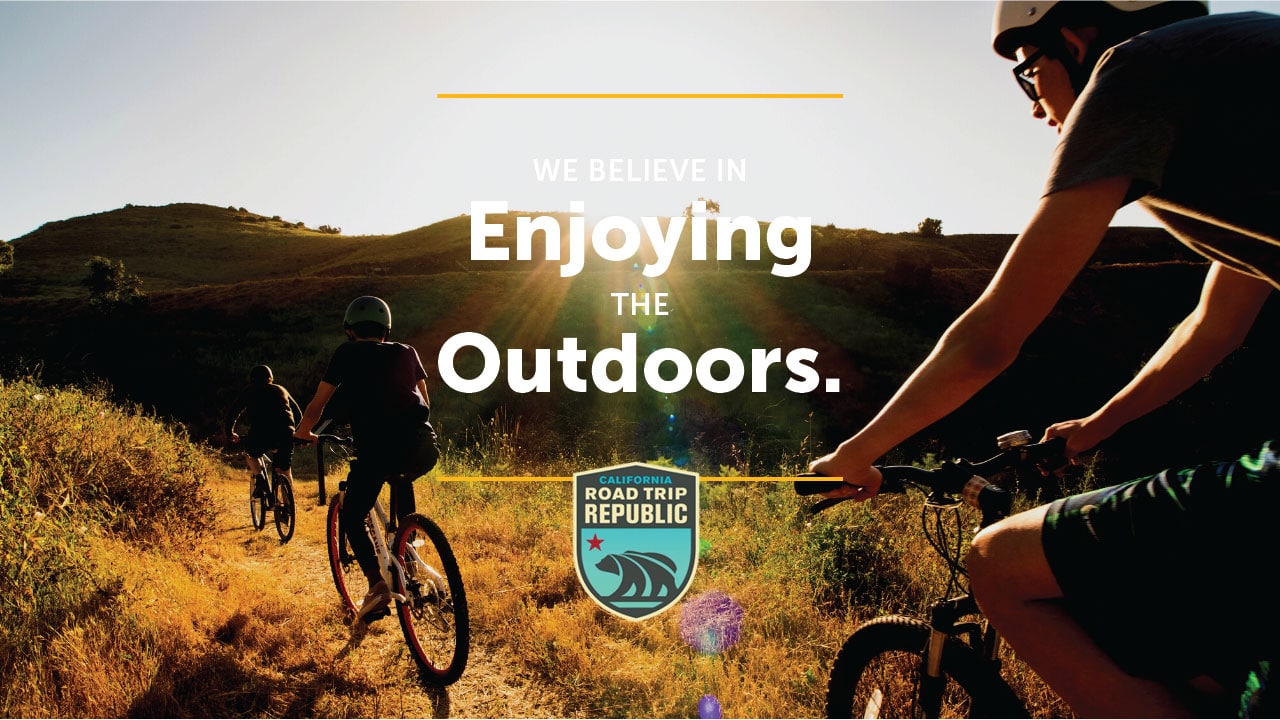 You love experiencing the outdoors everywhere you go! Click here for recommendations for a fun Ventura County Coast experience based on your personality.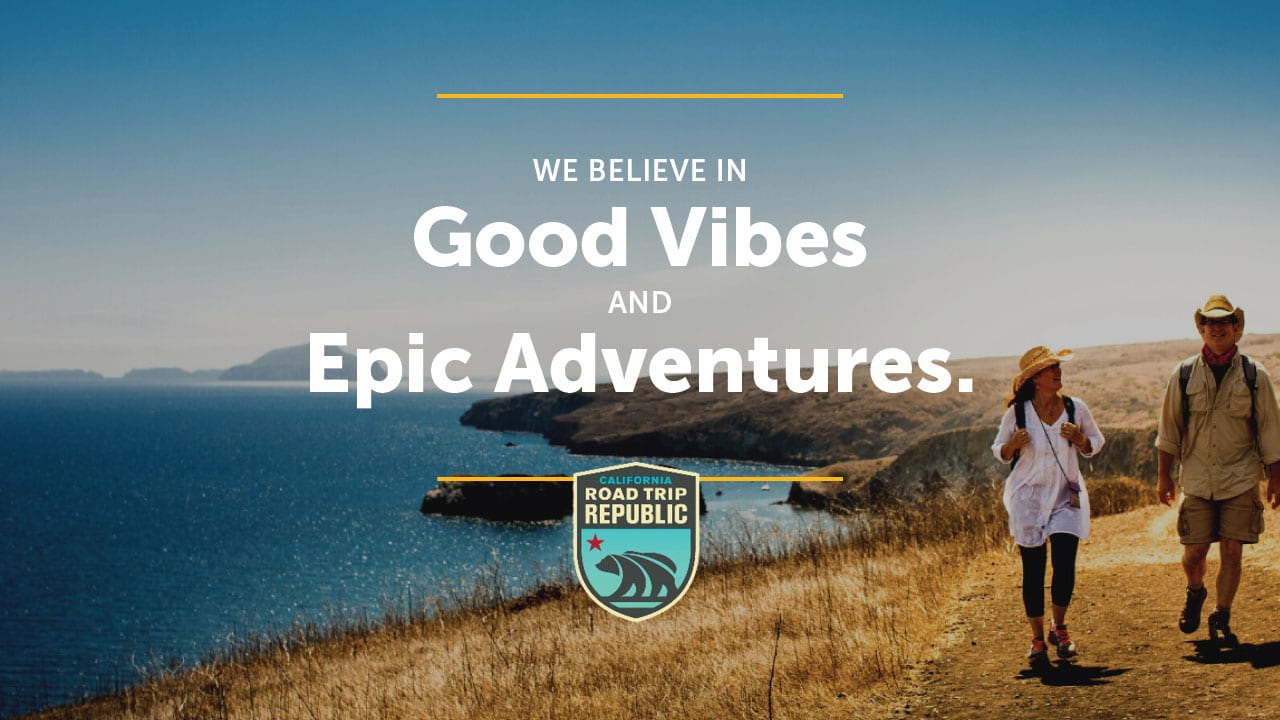 You love good food, good drinks, good music, and all-around good vibes. Click here for recommendations for a fun Ventura County Coast experience based on your personality.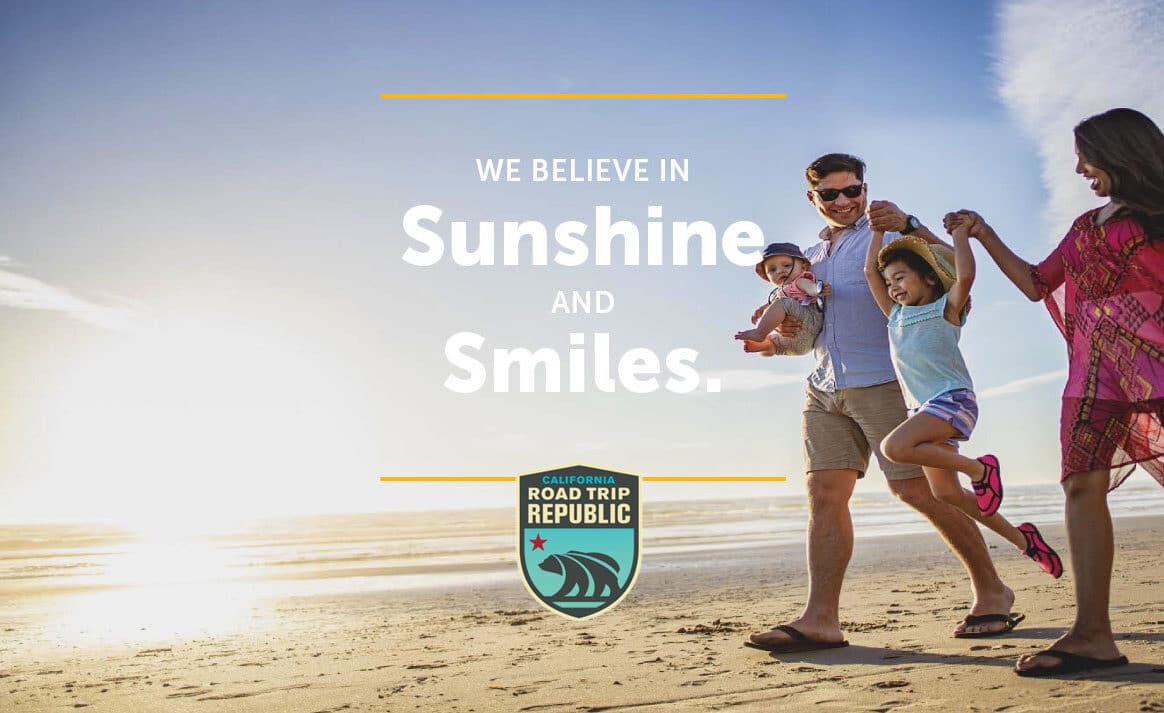 You always go out of your way to find a destination that will appeal to everyone, including the kids, grandma, and grandpa. Click here for recommendations for a fun Ventura County Coast experience based on your personality.