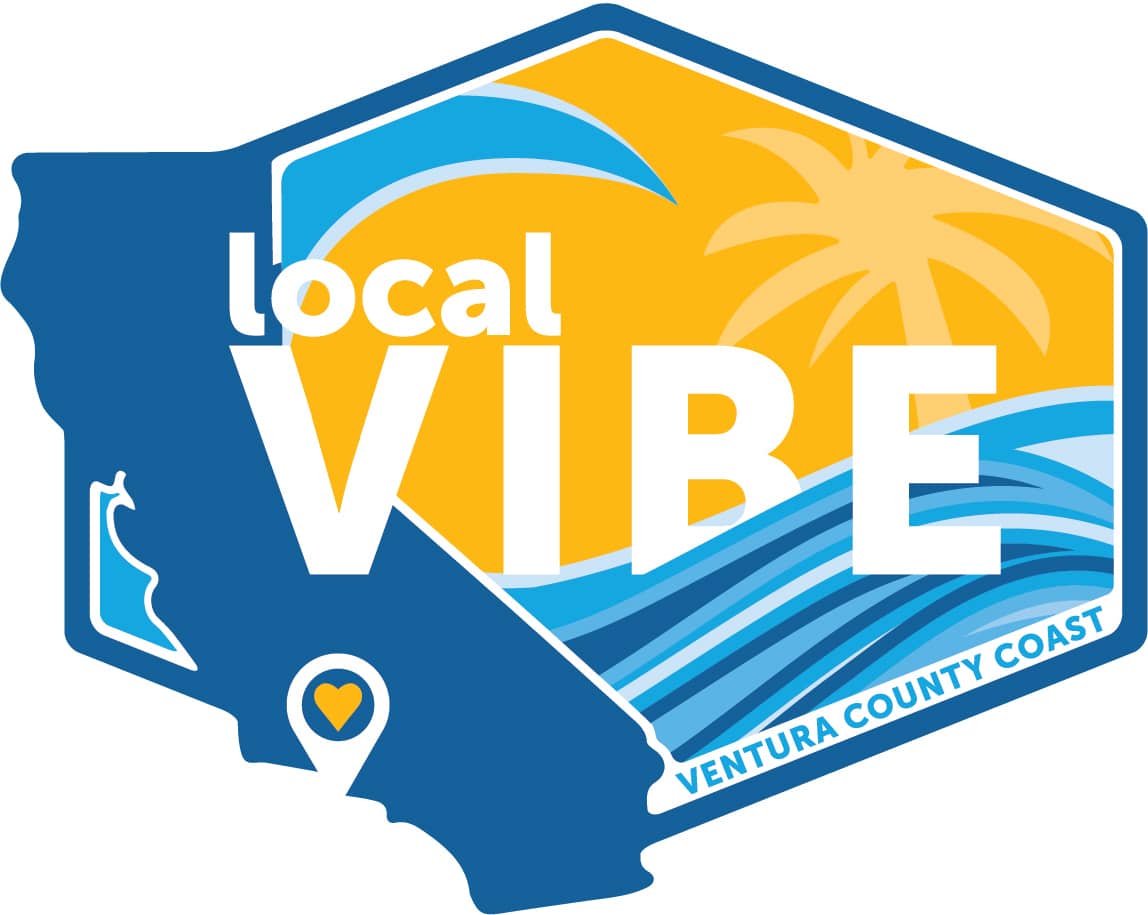 We love Ventura County Coast, but we're not the only ones! Find out what makes this area so special from people who live in the "Local Vibe" spotlight. They'll share their favorite places to eat, shop, and play as well as tips on what to bring when you visit.
What is your name? My name is the Island Fox. You see, I'm called the Island Fox because I'm a unique and adorable fox species found only on the Channel Islands, making me a true island native and a beloved member of this remarkable coastal community. 
Do you have nickname? If so what is it?  
I don't have a nickname per se, but many of my friends affectionately call me "Cutie." It's no wonder, really, because I'm best known for my petite and friendly nature. Standing as one of the smallest fox species in the world, island foxes naturally win hearts. So, "Cutie" is a fitting name for an island fox like me! 
Did you grow up here or end up here?  I was born and raised right here on the beautiful Channel Islands, including Santa Cruz Island, Santa Rosa Island, San Miguel Island, and Santa Catalina Island. I've spent my whole life enjoying the ocean breeze, lush island landscapes, and the company of my fellow island foxes. It's a fantastic place to call my home!  
How I ended up here is quite interesting. My ancestors arrived on the Channel Islands thousands of years ago, and they've been living here ever since. We are actually descendants of a group of mainland gray foxes, but over time, we evolved into our own unique subspecies due to the isolation of the islands. Our smaller size is one of our most distinctive features compared to our mainland cousins. So, I didn't exactly "end up" here; my kind has a long and fascinating history of adapting to life on this beautiful island. 

Island Information
How do you get to the Islands?
I have to stay on the Islands, but I know there are tour operators and ferry services that help bring visitors to the islands. These businesses offer amazing tours, giving guests the chance to meet me and explore my beautiful home. They provide opportunities for hiking, kayaking, and experiencing the natural wonders of the Channel Islands. So, while I can't run a business, I'm happy to play a part in the island tourism scene!
What are some mindful practices for visitors when they meet you?
There are a few thoughtful practices we'd love for visitors to keep in mind:
1: Keep Your Distance: While we're curious and friendly, it's best to admire us from a respectful distance. Please don't try to touch or feed us, as it's important to maintain our wild behavior to ensure our health.
2: Stay on Designated Paths: Stick to established trails and paths while exploring our islands. This helps protect the native plants and keeps your footprint to a minimum, preserving the National Park landscape.
3: Pack Out What You Bring: Remember the golden rule of Leave No Trace. Whatever you bring with you, make sure to take it back when you leave. This includes trash and any waste visitors might produce during your visit.
4: Minimize Noise and Disturbance: We island foxes appreciate a tranquil environment. Our home is very peaceful and safe. With this in mind, we ask for visitors to be conscious of noise levels, especially when it comes to loud music or conversations that might disrupt our natural habitat.
5: Follow Park Regulations: The National Park Service has specific regulations in place to safeguard the islands and their wildlife. Visitors should follow and listen to the guides. We enjoy our home and have lasted here because we feel safe and protected. It's best to familiarize yourself with these rules and ensure you're in compliance to support the National Park conservation efforts.
Fun Things About You
What is your favorite thing about Ventura County Coast?
My favorite thing about Ventura County Coast has to be the sense of community and togetherness. I hear stories from visitors always talking about how warm and friendly people from Ventura County Coast are.
There are so many things I love about Ventura County Coast! But I'd also have to say the stunning natural beauty of the region. It makes me and my Channel Islands friends so happy when visitors are dedicated to protecting the natural beauty. If you haven't visited the Channel Islands yet, this is your sign, because the lush greenery, and crystal-clear waters of the islands make this place paradise.
If someone is planning a visit to Ventura County Coast, what are five things you recommend they pack for the trip? 
Eco-conscious Sunscreen and Polarized Sunglasses
Reusable Water Bottle and Snack Containers
A Sense of Adventure
A Camera with Island Flair
Good Vibes and a Smile
What is your favorite restaurant in Ventura County Coast?
I love to eat a diet that primarily consists of local fruits, insects, and the occasional bird egg. We are known for their resourceful foraging habits, and we play a vital role in maintaining the ecological balance of our island ecosystems.
I can also recommend dining at the Ventura and Channel Islands Harbors. I've heard lots of great things about some fantastic seafood restaurants that are perfect for savoring the flavors of the coast. With a view of the harbor, you can enjoy the fresh catch and a foxy good time, all while supporting local businesses that help preserve our island home.
What's the best thing on the menu?
I'd say a fresh serving of local berries, especially those from the native Channel Islands toyon plant. These tasty berries are not only a sweet treat but also an important part of our diet.
Toyon berries (Heteromeles arbutifolia) provide island foxes with essential nutrients, and they're a vital food source during certain times of the year. They're rich in carbohydrates, helping us maintain our energy levels, which is especially crucial during the breeding season when we need to provide for our young fox pups.
So, while you're enjoying the menu at a local restaurant, remember that a plate of fresh, local berries would be a delightful treat that an Island Fox like me would love to forage in the wild!
Island Fox Approved
What 5 things would you recommend someone do when visiting Ventura County Coast?
Early Morning Hunt: The day begins with an early morning hunt, and I catch a nutritious meal to share with my family.
Adventure and Play: With the morning meal secured, it's time for some island adventures and playtime with my fox friends. We explore the island's hidden corners, chase each other through the tall grass, and maybe even have a splash in the water.
Sunset Gathering: After a long day of exploring the island and playing with my friends, my family and I gather to enjoy a peaceful evening and watch the sunset.
Starry Night: As the stars light up the night sky, we listen to the soothing sounds of the ocean and settle into my cozy den for a good-night's rest.
Please explain your perfect day in Ventura County Coast.
Explore My Home! (Channel Islands National Park): Take a boat tour to the Channel Islands National Park, where you can hike, kayak, and immerse yourself in the unspoiled beauty of these pristine islands. Don't forget to keep an eye out for me and my local fox friends as you explore the unique ecosystems of these islands.
Hit the Beaches: Ventura County Coast has some of California's most beautiful beaches. Whether you're into sunbathing, surfing, or beachcombing, there's a stretch of sand for everyone.
Dine on Fresh Seafood: Savor the flavors of the coast at the seafood restaurants in Channel Islands Harbor or Ventura Harbor. Enjoy a delicious meal with a view of the harbor, where you can indulge in the freshest catches of the day.
Take a Scenic Flight: Experience the breathtaking coastal views from the sky. Book a scenic flight from Oxnard, or Camarillo, and you'll get a whole new perspective on Ventura County Coast's natural beauty.
Enjoy the Local Vibes: Interact with the friendly locals and embrace the community spirit. Ventura County Coast is known for its welcoming atmosphere, and you'll find a range of local activities and events to join in on!
"There are so many things I love about Ventura County Coast! But I'd also have to say the stunning natural beauty of the region. It makes me and my Channel Islands friends so happy when visitors are dedicated to protecting the natural beauty. " -The Island Fox
Contact Info for Channel Islands National Park