Families: Spend time lovin' life and learning together in Ventura County Coast
When you have kids, it can be challenging to plan a vacation that everyone will enjoy. Luckily, Ventura County Coast is home to a long list of exciting and educational attractions for families to experience together. Airplanes, boats, museums, the beach, ice cream, pizza, and a magical island. This trip has them all and more. Come explore our beautiful region. 
For the latest Ventura County COVID-19 information, click here.
Ventura County Coast is accessible from both Los Angeles and San Francisco.
A Memorable Family Adventure
Start: Camarillo 
End: Ventura
Coming from the north? Flip the itinerary!
5 Days, 50 Miles
Day 1: Camarillo
Stop 1: Commemorative Air Force Southern California Wing
455 Aviation Drive, Camarillo, CA 93010
Featuring a collection of working planes from past wars, CAFSoCal is something you, the kids and even grandma and grandpa will definitely want to see up close. In addition to the planes, CAFSoCal also has unique historical items on display, such as photos, uniforms, weapons and other equipment. If you're age 12 or older, you can even go for a plane ride!
Stop 2: BLVD BRGR Co.
2145 Ventura Blvd., Camarillo, CA 93010
BLVD BRGR Co. makes a killer cheeseburger, fries, and shakes for those who appreciate the classics and more unusual flavors for those who want to branch out, including craft beer for mom and dad. As their website states, they "take burgers very, very seriously," and so will you after you get a taste of these culinary delights!
Day 2: Channel Islands
Stop 1: Island Packers
Channel Islands Harbor, 3550 Harbor Blvd., Oxnard, CA 93035
Ventura Harbor, 1691 Spinnaker Dr #105B, Ventura, CA 93001
Take the kids on an island adventure they'll never forget by hitching a boat ride with Island Packers from either Channel Islands Harbor or Ventura Harbor to Channel Islands National Park. Known as the Galapagos of North America, the Channel Islands have some of the world's most breathtaking sea caves, which can be explored on a kayak with older children. Younger ones will love getting an underwater view of the local sea life while snorkeling! If you're more interested in the islands themselves, there are plenty of hikes with beautiful views. Guests on the islands are allowed to bring food, so more sure to pack a picnic lunch before you go.
In addition to ferrying between the mainland and the islands, Island Packers offers some spectacular whale watching and wildlife tours! There's a trip for every season, including year-round wildlife tours, whale watching in the winter and summer, and seasonal birding trips. 
Day 3: Port Hueneme
Stop 1: Port Hueneme Beach Park and Pier
East Surfside Drive, Port Hueneme, CA 93041
Spend the day picnicking and building sand castles at Port Hueneme Beach Park or relaxing under the shade of a nearby palm tree. If you've had your fill of the beach, head over to Moranda Park for playtime on the jungle gym or a game of basketball with VCC locals.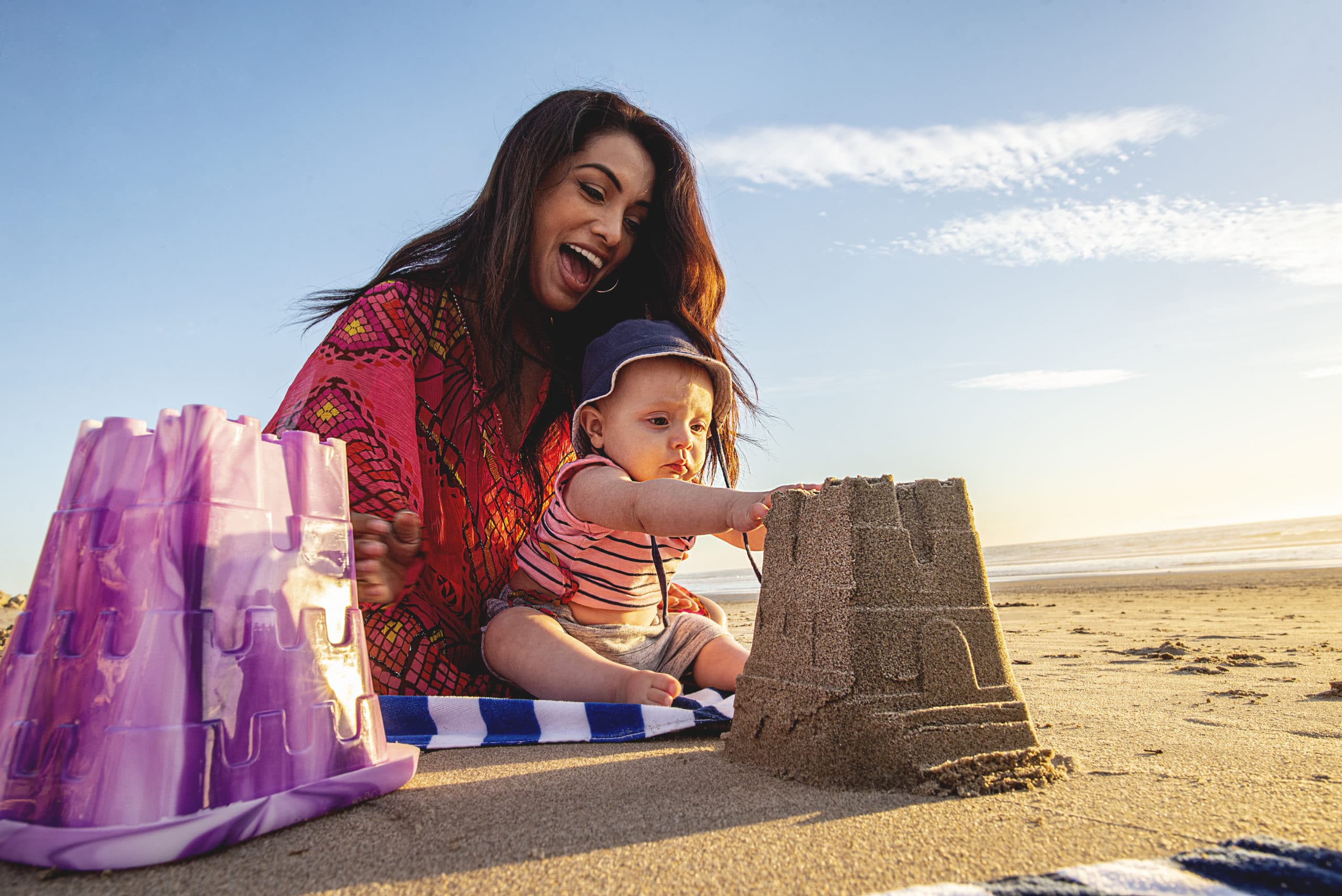 Stop 2: U.S. Navy Seabee Museum 
3201 N. Ventura Road, Port Hueneme, CA 93043
Located close to the Ventura County Naval Base in Port Hueneme, the U.S. Navy Seabee Museum pays homage to the work of the Civil Engineer Corps and Naval Construction Force, better known as the Seabees. The museum is free and displays photos, equipment, and memorabilia from Navy building projects at home and abroad, during peace and wartime. People of all ages will enjoy learning about this lesser-known facet of our military!
Day 4: Oxnard
Stop 1: Channel Islands Maritime Museum
3900 Bluefin Circle, Oxnard, CA 93035
Children of all ages will love learning about the whales that swim off our coast, the Port of Hueneme, Chumash people, and early explorers at the Channel Islands Maritime Museum. Make sure to ask for the museum's kids' activities packet when you arrive for your visit! For older children, the museum also has an extensive collection of model ships and maritime art, as well as special, seasonal events for the whole family. 
Stop 2: Toppers Pizza Place, Channel Islands Harbor
3500 S. Harbor Blvd., Ste. 1-100, Oxnard, CA 93035
Located not far from the museum in the Channel Islands Harbor is Toppers Pizza Place, a family-friendly pizza joint that looks like an old-fashioned factory. The restaurant features an extensive menu with classic and more adventurous creations, as well as a salad bar and build-your-own pizza option. It's a great place for lunch or dinner!
Day 5: Ventura
Stop 1: Marina Park and Beach
2950 Pierpont Blvd., Ventura, CA 93001
Get the best of surf and turf at Marina Park and Beach, which has a sheltered shoreline and large grassy area for tossing around the Frisbee or just hanging out. The kids will love watching boats cruise around the harbor or climbing the play equipment, which includes a replica of an antique sailing ship. 
Stop 2: Coastal Cone, Ventura Harbor Village
1583 Spinnaker Drive #104, Ventura, CA 93001
A visit to Coastal Cone at Ventura Harbor Village will be the literal cherry on top of your Ventura County Coast vacation! This beloved, local favorite has more than 40 flavors of ice cream and serves it in a variety of ways, from on top of a plain cone to on top of a fish-shaped zookie. What's a zookie? You'll have to go see for yourself!
 We are following the travel code outlined by our partners at Visit California.
Travel California. Respect California.
California Responsible Travel Code
California is a place of wide-open spaces that champions open-mindedness and celebrates diversity. Californians respect our friends and neighbors and their health and safety. We respect the environment, local culture and all the different kinds of people who visit our state. Respect is the key to keeping each other safe and all of California's precious and fragile beauty protected, today and tomorrow.
Feel free to traipse, travel and follow your joy in California. Please follow this California Responsible Travel Code while doing so.
Roam Responsibly.  I will explore California thoughtfully and responsibly, maintaining the utmost respect for everyone and everything I encounter.
Educate Myself.  I will do my research before traveling across the state, familiarizing myself with local regulations and community concerns, which may have changed over time. This is especially important in rural communities with limited healthcare resources.
Safety First. I will follow public health directives from government officials, including physical distancing measures. I will take all necessary steps to minimize health risks to myself and others and stay home if I'm sick.
Preserve California.  I will protect and nurture the Golden State's pristine outdoor spaces and cultural icons, by maintaining a light footprint at every turn and paying special attention to delicate ecosystems.
Embrace Community.  I will support local businesses and do my part to ensure the long-term prosperity of the places I visit.
Celebrate Culture.  I will immerse myself in California's diverse local cultures and embrace the traditions and practices I encounter.
Teach Others. I will lead by example and share these practices with fellow travelers, acknowledging that we all share the responsibility to protect California.