Ventura County Coast blooms with the natural wonders of the season: brightly colored flowers, ripe fruit and crisp vegetables. Everything in the destination seems to come alive even bolder and bigger! Our local bars and restaurants savor this time of year, offering creative and super fresh farm-to-table seasonal cocktails, brews and dishes that celebrate the bounty of the region. Springtime activities are in full swing with plenty of outdoor activities, from tours at area gardens and farms to visiting city parks, nature preserves and the national park in our own backyard for bird watching, whale watching and more. Whether you're a solo traveler or on a trip with the whole family, pack your bags and head this way for a few days of fresh air, adventure and lots of sunshine!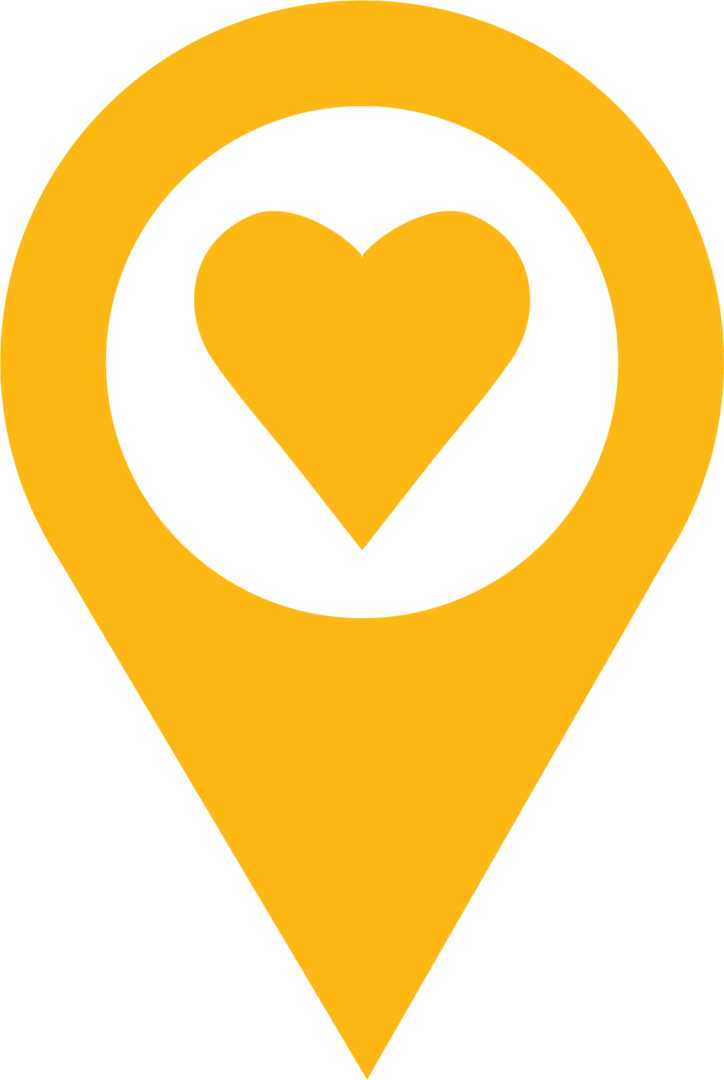 4 Days, 40 Miles
Ventura County Coast is accessible from both Los Angeles and San Francisco.

Start: Camarillo
End: Ventura
Coming from the north? Flip the itinerary!
When planning your trip, remember to check for the latest on COVID-19 in Ventura County.
Don't forget to tag your photos with #VCCVIBES and #VCCGOODVIBES
Day 1: Camarillo
Stop 1: Breakfast at the Camarillo Certified Farmers Market
Old Town Camarillo
On Saturday's from 8 AM to noon head to Old Town Camarillo for the weekly Camarillo Certified Farmers Market. Come hungry for pastries, breads, bold coffee, mouth-watering sausages, delicious tamales, and so much more. Listen to local musicians perform and stroll the aisles at your own pace to meet our best farmers, bakers and artisans. Be sure to stop by the Baby Root Farm booth to say hello to local farmer and owner Mike Roberts. Fill your baskets with the very finest in locally-grown goods, from a variety of organic produce to handcrafted candles and more. Save room in the car because this farmers market is what we call "extra." In addition to fresh fruits and veggies, you just might be convinced to take home a piece of rustic furniture or another fun home decor item. Even better, each time you make a purchase, a percentage of that sale is donated by the vendors to a local non-profit organization.
Stop 2: Pleasant Valley Historical Society and Museum
720 Las Posas Road, Camarillo
Calling all California history buffs! If visiting on a weekend, start your tour of Ventura County Coast's gardens, parks, and farms at the Pleasant Valley Historical Society and Museum. Walking up, check out the museum's full-scale colorful mural that will transport you back to Camarillo's sprawling farms of the early 1900s. Inside, find an impressive collection of historical photographs, art, and artifacts documenting the rich heritage of the area. Outside, the Charles L. Honn Botanical Garden is filled with fragrant native flowers, plants and trees. There's something abuzz here too. Fun fact: The garden is a designated urban bee lab for U.C. Berkeley.
After visiting the farmers market and learning about Camarillo's agricultural history, take your trip to the next level to see how its many organic farms operate today on a tour or self-guided u-pick experience. Whether traveling with friends or family, this low-key activities is hands down one of the best ways to immerse yourself in the farm-to-table lifestyle.
Day 2: Oxnard
Stop 1: Oxnard Historic Farm Park
1251 Gottfried Place, Oxnard
Continue your history tour just up the coast with a family-friendly journey back in time. Nestled in Oxnard's La Colonia neighborhood, the Oxnard Historic Farm Park is a modern recreation of what life was like on the Oxnard Plain more than 100 years ago. Thanks to Master Gardeners of Ventura County, the working farm grows lima beans, corn, and sugar beets (the county's primary crops in the late 1800s and early 1900s), as well as grapes from century-old vines and hops. Crops aren't the only thing on display—embrace your inner farmer as you tour the park's vintage farm equipment and Chumash native garden.
Photo Credit: @hikingwithsun
Stop 2: Casa Agria Specialty Ales
701 N. Del Norte Blvd. #360, Oxnard
Hop along to this next stop nestled in the heart of Ventura County farmland. Proudly brewed in Oxnard, Casa Agria Specialty Ales is a family-friendly and pet-friendly boutique brewery focusing on mixed fermentation farmhouse style ales, barrel-aged wild ales and yeast-driven India pale ales. On any given day of the week, sip your beers in the barrel room or on the outdoor patio and pair them with delicious eats from local food trucks. The folks are so chill here that you can BYOF(ood) and the family dog too. If you've got some time in between stops, check out a few other breweries along Ventura County Coast.
Stop 3: Channel Islands National Park
Channel Islands Harbor, 3550 Harbor Blvd., Oxnard
Ventura Harbor, 1691 Spinnaker Dr #105B, Ventura
For a unique and out-of-this-world adventure, hitch a boat ride with Island Packers from either Channel Islands Harbor or Ventura Harbor to Channel Islands National Park. Known as the Galapagos of North America, the Channel Islands have some of the world's most breathtaking sea caves, best explored by kayak. Take a dip for an underwater view of the local sea life with a snorkel or dive tour. You're sure to encounter a sea lion or two and bright orange Garibaldis, California's official state marine fish.
If you're more interested in the islands themselves, take in the rugged landscape and thriving wildlife on a hike unlike any other. At this time of year, the islands are green and wildflowers are in peak bloom. You might even see an island fox and you'll definitely spot whales and dolphins! This place is a bird watcher's dream come true. Keep your eyes peeled for breeding California Brown Pelicans, majestic Sauces Bald Eagles and hundreds of other landbirds, shorebirds, and seabirds that call the Channel Islands home. Take a virtual visit through live webcams that give you a bird's eye view (literally) of this remarkable national park! Tip: Be sure to pack food and drinks to bring with you.
Day 3: Port Hueneme
Stop 1: Port Hueneme Beach Park and Pier
East Surfside Drive, Port Hueneme, CA 93041
Experience the best of surf and turf at Port Hueneme Beach Park. The grassy park has plenty of picnic tables and barbecue pits perfect for a get together with friends or family. You'll want to pack a volleyball and a fishing pole too or pick one up at the nearby bait and beach supply store. With sand volleyball courts and a 24-hour fishing pier (no fishing license required), there's plenty of ways to keep yourselves entertained. And the scenery can't be beat! Take a stroll along the sun-kissed beach, sunbathe or head out on the pier for selfies at sunset.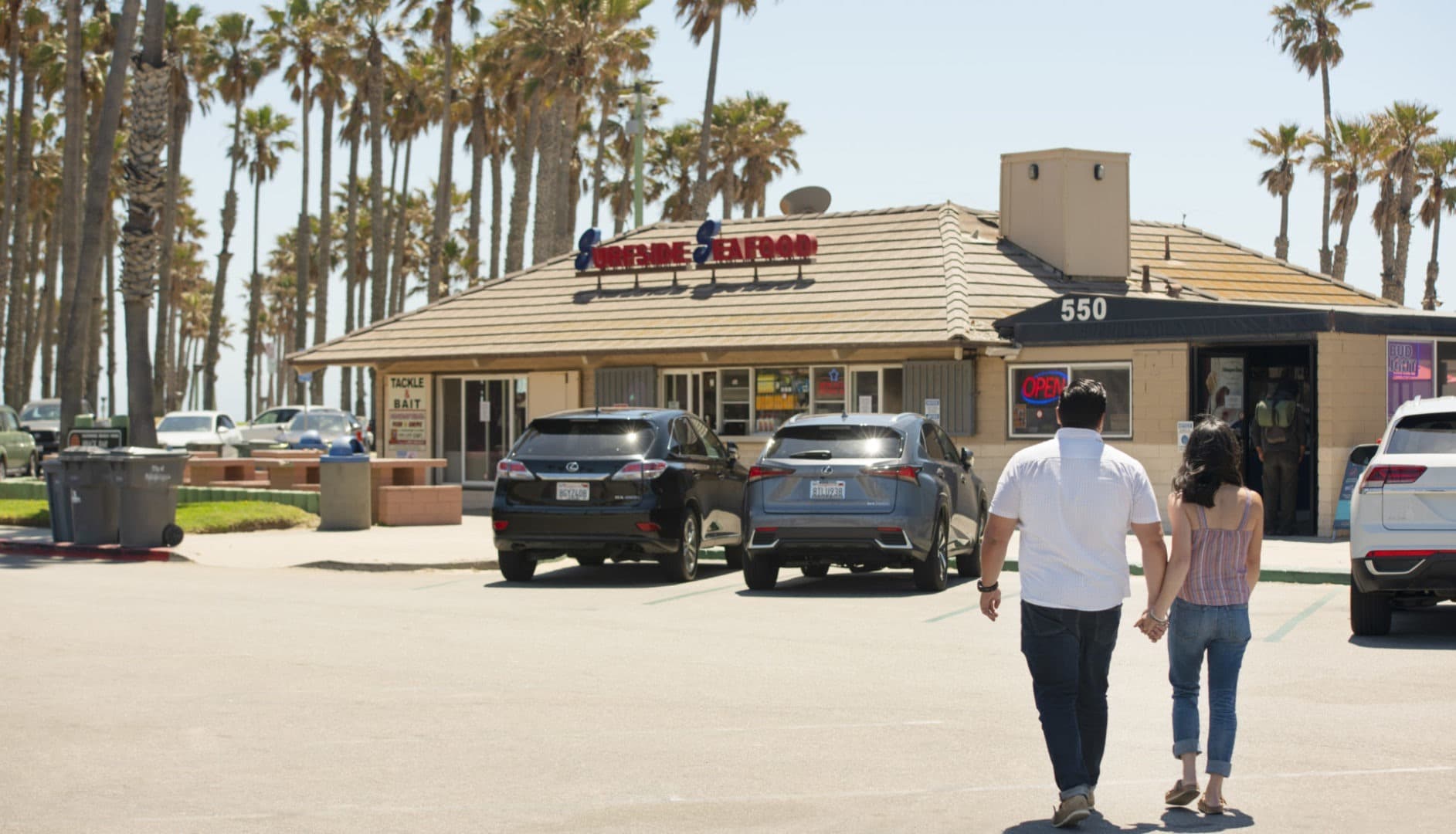 Stop 1: Surfside Seafood

500 E Surfside Drive
For a casual bite to eat, try the fresh or fried goodness at Surfside Seafood, located right on Port Hueneme Beach, west of the pier. If you're staying mid-week, hit this spot for all you can eat fish and chips and live music. The shrimp cocktail and clam chowder bread bowls are highly recommended too! Take it to go or dine-in. No matter what you choose, you can't go wrong.
Day 4: Ventura
Stop 1: Harmon Canyon Preserve

7511 Foothill Road, Ventura
Harmon Canyon Preserve opened to the public in 2020 and is the newest spot to get outdoors in Ventura County Coast! With 2,100 acres, the park offers miles of trails for hiking, biking (sorry, no electric bikes allowed), running, and exploring. Traveling with your furry friends? Leashed dogs are welcome, just be sure to stay on the trails. Not only is there much to explore within the park, you'll want to take a break for photo ops. The park is uber-picturesque with oak groves, stream crossings, and breathtaking views of Southern California mountain ranges, the coastline and Channel Islands National Park. 
Photo Credit: @stewardessofsouthmountain
Stop 2: Ventura Botanical Garden

567 South Poli St., Ventura
Take a trip around the world without leaving the Ventura Botanical Gardens. This 109-acre garden is home to plants from the five Mediterranean climate zones of the world, including parts of Chile, South Africa, Australia, the Mediterranean, and California. It also offers spectacular views of the California coastline, the Channel Islands, and Ojai's Topa Topa peak. Close your eyes and breathe in the scent of old-growth eucalyptus trees, native coastal sage, and a whole meadow of California wildflowers. It's the best kind of aromatherapy. 
Stop 3: Bank of Italy Cocktail Trust

394 East Main Street
Toast to a well-planned trip and end the day with Italian-inspired craft cocktails and locally-sourced comfort food at Bank of Italy Cocktail Trust (by Good Lion Hospitality). New to the scene, this Downtown Ventura spot located in (you guessed it) a converted bank building is one of the coolest watering holes in town. Park yourself at the bar, find a seat at one of the high tables or in a cozy section near the wizard mural the owners lovingly call House Slytherin. Tip: Try the Spring-esque bright, citrus forward cocktails that are pleasantly bitter and pack a punch including the Regal Bobby, Aperi-Tiki Spritz and Jungle Bird.
Things to Pack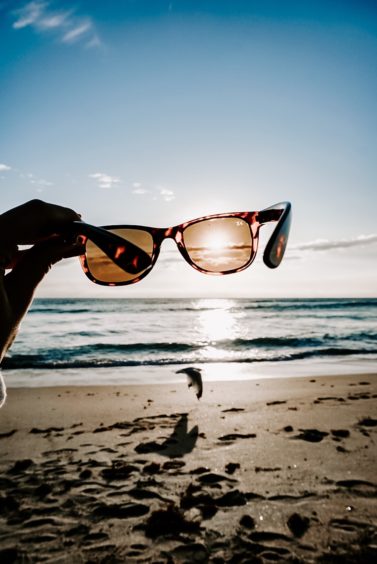 Sunglasses
Get your sunnies out
With year-round sunshine, you can bet you will need your sunglasses on this road trip.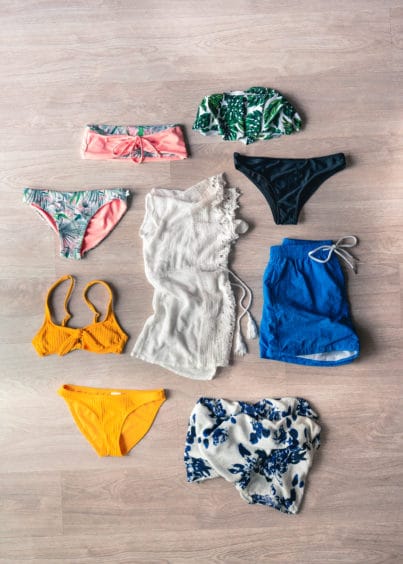 Bathing Suit
The sun is out
You will need your bathing suit for our 22 miles of beaches. Get ready to soak in the sun.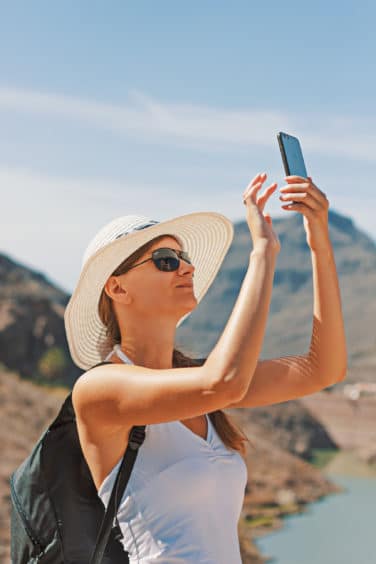 Camera
Or phone
With so many amazing views, you won't want to be without your camera on this road trip!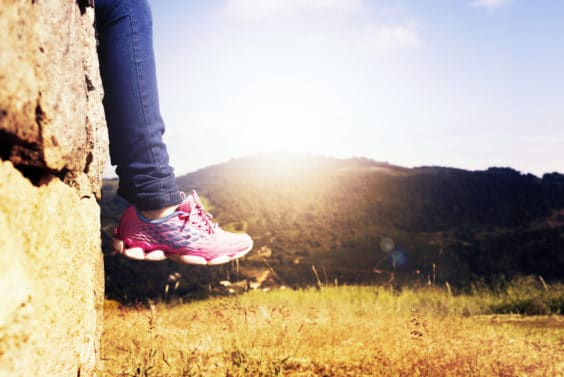 Hiking Shoes
The trails are calling
Ventura Coast Coast has miles of trails to explore. From coastal walks to mountain treks, there's something for everyone.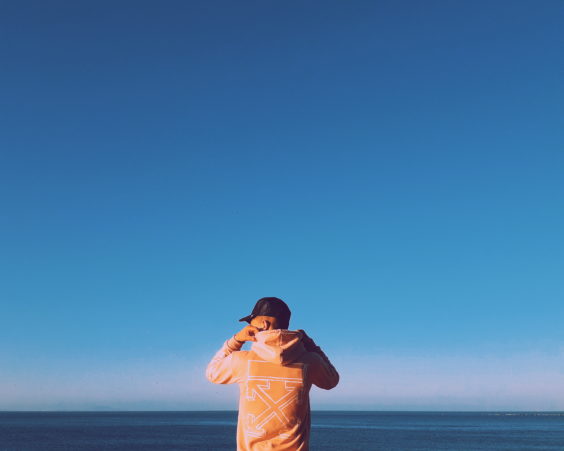 Sweater
Just a light one!
Since we are on the coast, the ocean breeze cools us off in the evenings. Bring a light jacket to throw on at night and in the mornings.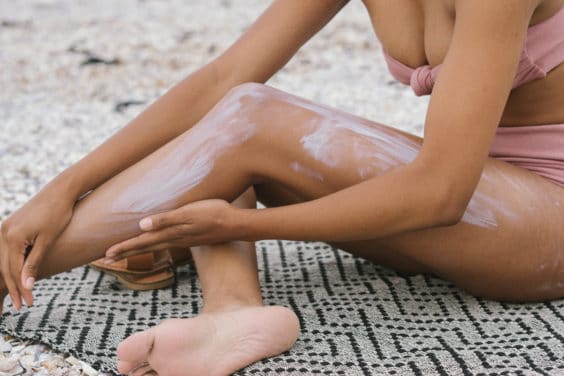 Sunscreen
Eat lobster. Dont be one.
Spending all day in the sun? Protect your skin! It's what the dermatologist ordered.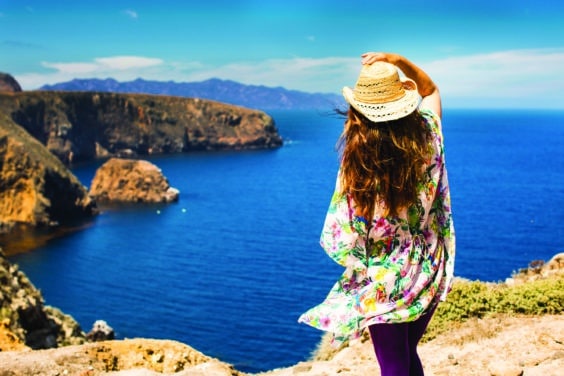 Your Favorite Hat
Snapback? floppy? visor? cowboy?
Whether you are spending your day at the beach, exploring the Channel Islands National Park or simply cruising around town, keep the sun out of your face with your favorite hat.
Outfit for a Night Out
Dress to impress
Don't forget an outfit for a nice dinner and a night out on the town.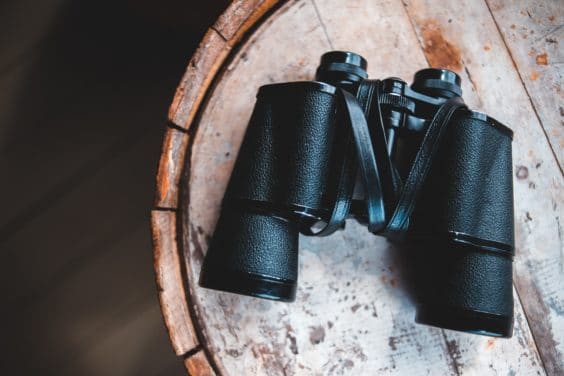 Binoculars
Views every where
No matter what city you are in, there are views everywhere. Maybe you will spot dolphins or even a whale!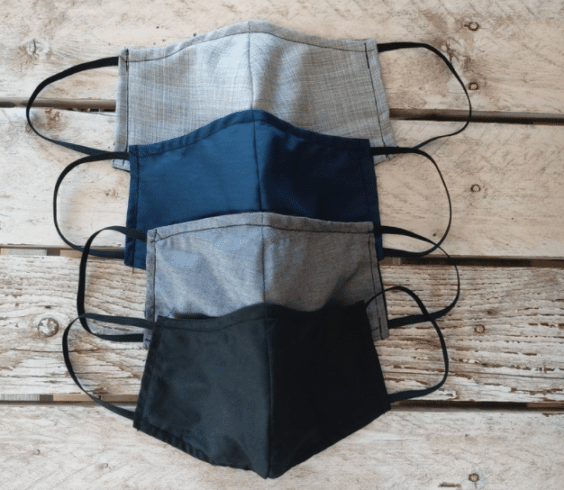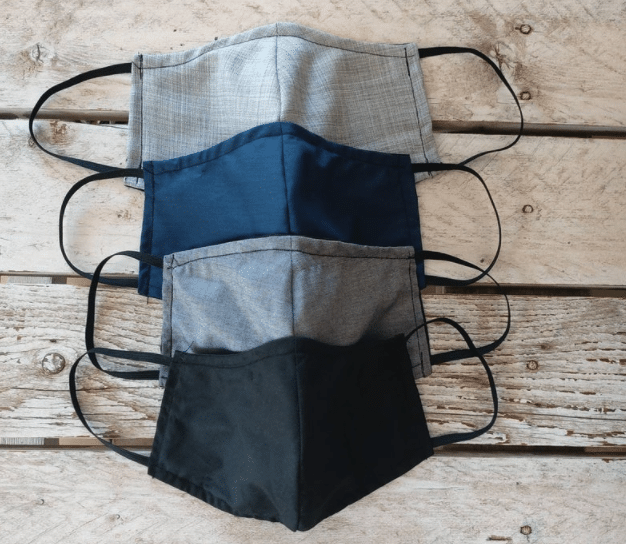 Mask + Hand Sanitizer
Safety First!
Travel responsibly and help keep Ventura County Coast safe.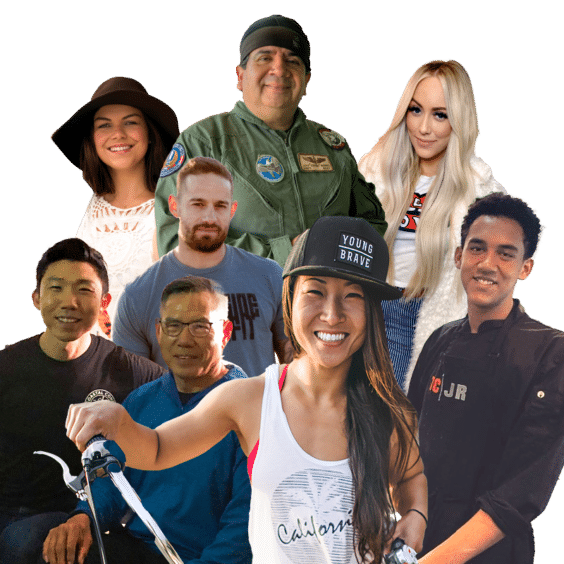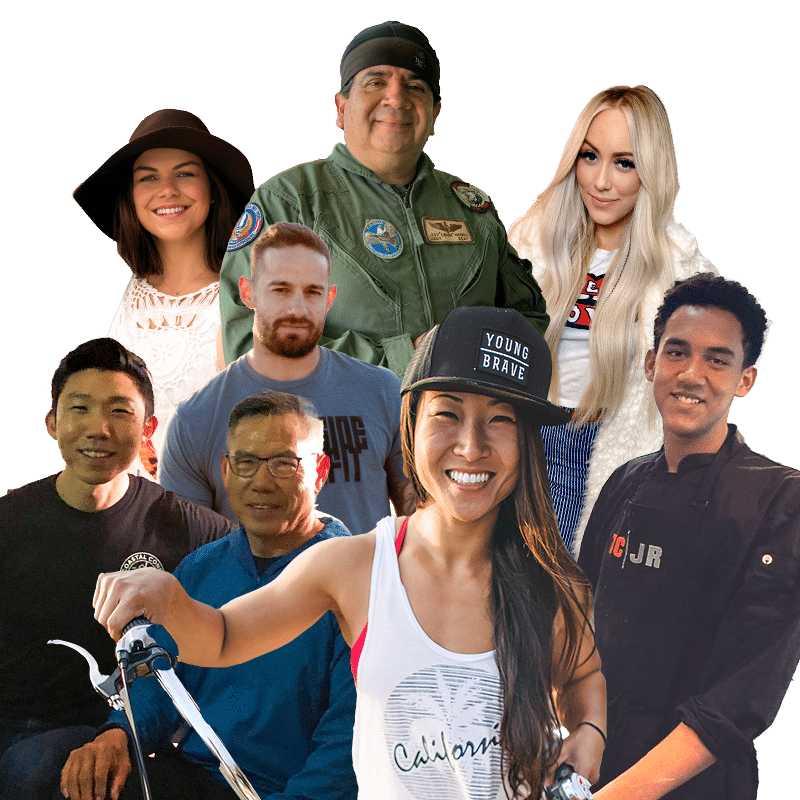 Pack Like a Local
Get recommendations from locals on what to pack
Check out what our Local Vibe spotlight participants recommend you bring on your next trip to Ventura County Coast Read More