Let the adventure begin…
Here in Ventura County Coast, we're all about good vibes all the time. From brewery hopping to extreme adventures, here are five fun things to do while you're here!
Go on a Brewery Crawl
Ventura County Coast loves beer and beer-lovers love Ventura County Coast. It's a daily love fest here with so many cool craft breweries in the region, many of which are walkable and close to the beach. From Surf Brewery to Barrelhouse 101 to Institution Ale to Anacapa Brewing, get your drink on (safely) and meet new beer-loving friends along the way.
Have a Seafood Extravaganza
Nothing says "good vibes" like a great seafood meal, especially al fresco with the ocean as your backdrop. So be a little "shellfish" and treat yo'self! Top stops for fish fanatics include Lure Fish House with locations in Downtown Ventura and Camarillo. There's also Andria's Seafood, a super popular local spot in Ventura Harbor Village (order anything fried), and Rumfish Y Vino, a great date-night spot (be sure to reserve a table on their beachy-chic patio). If you feel like venturing out to Channel Islands Harbor, Sea Fresh always serves up the freshest catch from the Pacific and around the world.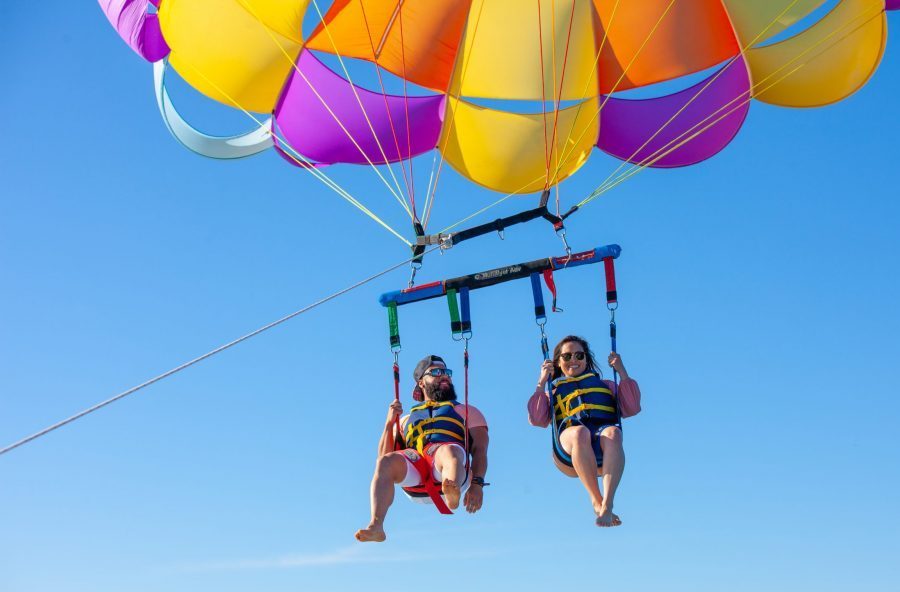 Embark on Adventure
With plenty of wide open spaces and in close proximity to major cities like Los Angeles and Santa Barbara, Ventura County Coast takes adventure to the extreme! Thrills await with race-car driving, skydiving, jet skiing, airplane flying lessons, parasailing, stand-up paddleboarding, ocean kayaking and camping on the rugged Channel Islands National Park.
Experience Local Flavor
Every city on the Ventura County Coast has a diverse food culture that makes it one of the best places for food tourism in California. Wine lovers should checkout the Wine and Imbibe Guide to Camarillo. Oxnard takes the title for its diverse selection of regional Mexican and Latin American restaurants that will make your mouth water. See the Oxnard Taco Trail for more! Port Hueneme Pier is the perfect place to catch a sunset with Fresh Seafood. Ventura is home to a wide selection of gastro pubs, wineries, breweries, and more!
Behold our Beaches and Breaks
Of course, you can't forget about the beautiful beaches here in Ventura County Coast. More than 42 miles of stunning coastline offers up some of the best surf breaks and most uncrowded, consistently warm and sunny beaches across California. Check out the scene at San Buenaventura State Beach or escape to Mandalay Beach in Oxnard for some private time where it's just you and the sand dunes. If you want to have a picnic, play volleyball, or take a walk on the pier, Port Hueneme is the way to go.
Tag your Ventura County Coast photos with #VCCVibes for a chance to be featured!